Killing field: One plot outside Mexican city yields thousands of bone remains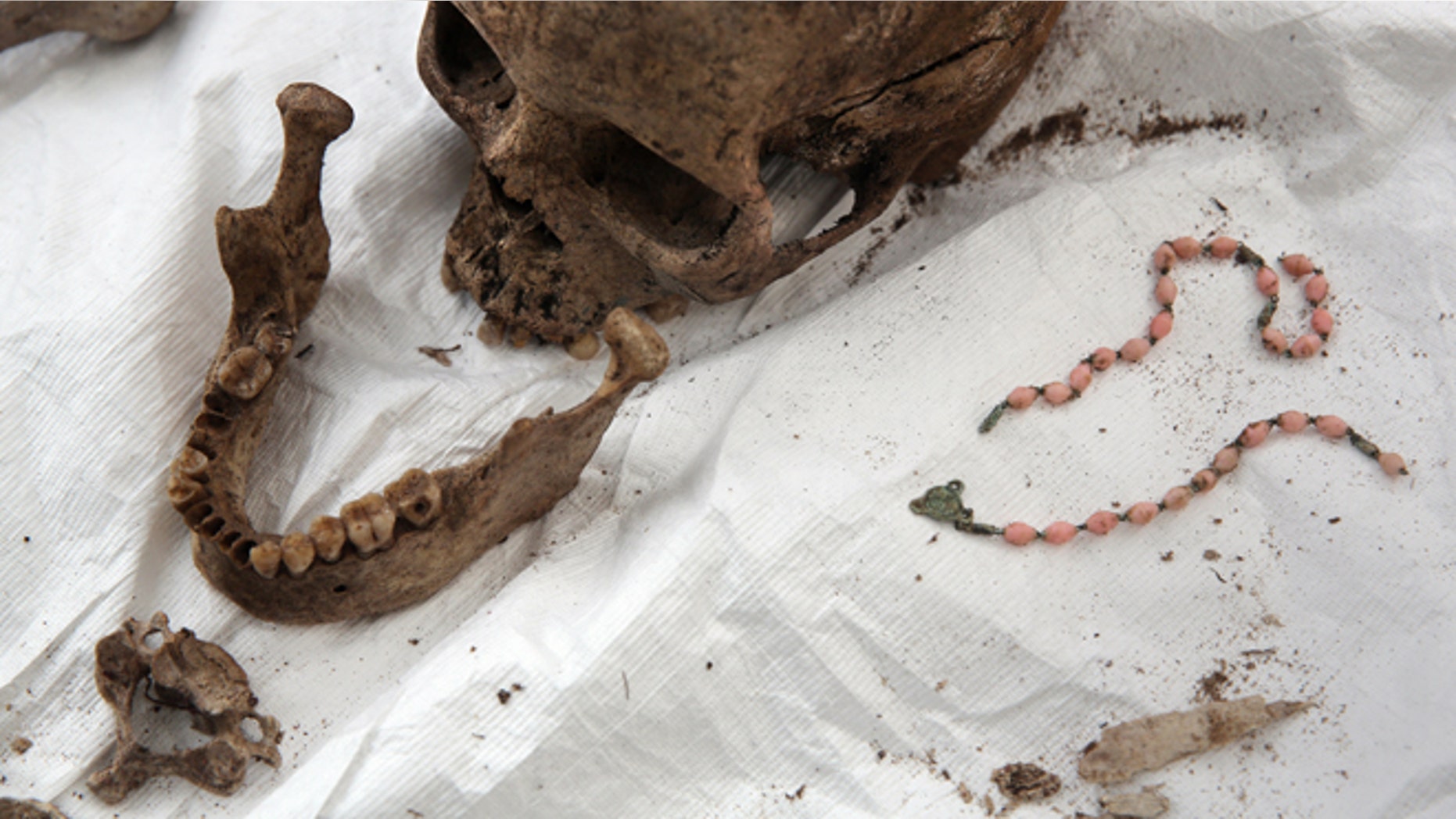 Members of Grupo Vida said they found 600 fragments of human remains over the weekend, buried in a communal field known as "Patrocinio" in the municipality of San Pedro, about 35 miles northeast of the state capital of Torreón.
That is on top of the 3,488 bones, teeth pieces of garments and shoes that have been found in the area in recent months.
The people in Grupo Vida of the Mexican border state of Coahuila, Mexico, have had family members go missing, so they organize outings into the countryside searching for mass graves and other remains.
The local Vida chief, Silvia Ortiz – whose daughter Stephanie disappeared in November 2004 – told EFE that the remains had been turned over to authorities for identification.
Just hours before the newest discoveries, the state's Attorney General's office issued a statement reading, "It was determined that the 3,488 remains belonged to three different people, thanks to the genetic sequences identified by forensic experts."
The statement went on to note that many of the fragments, "through their physical characteristics, such as their porousness, the textures on the surface and their chemical composition, can be determined to be parts of the same bone."
Ortiz called the conclusion "a joke."
"The remains have been picked up in different parts of the communal fields and cannot be only three people," she said, according to Mexico's Universal newspaper. "They just don't want to face us."
According to the government, the examination of the remains was carried out in collaboration with the non-governmental National Human Rights Commission, and was complicated because the "bodies of the victims were burned with fuel, so that it's impossible to identify the person," according to AFP.
In 2007, Los Zetas began moving into Torreón, challenging the dominance of Joaquín "Chapo" Guzmán's Sinaloa Cartel, and soon the city – the ninth-largest in Mexico – was regularly appearing on 10 Most Dangerous Cities lists.
According to official data, nearly 2,000 people have gone missing in Coahuila since then, most the victims of groups related to drug cartels. It's believed that the Patrocinio remains may have been dumped as long ago as five years.
Ortiz told Universal that the remains were in three different places in the field. "They were curled into a fetal position, two people on top of others," she said.
"You walk 20, 50 meters through the field finding bone fragments," she said, explaining why the government's story of the remains belonging to just three individuals seems ludicrous to her. "They want to distract us with this stupid explanation."
Fox News Latino's attempts to reach Ortiz were not returned.
EFE contributed to this report.