Key Prosecution Witness in Zimmerman Trial Continues Controversial Testimony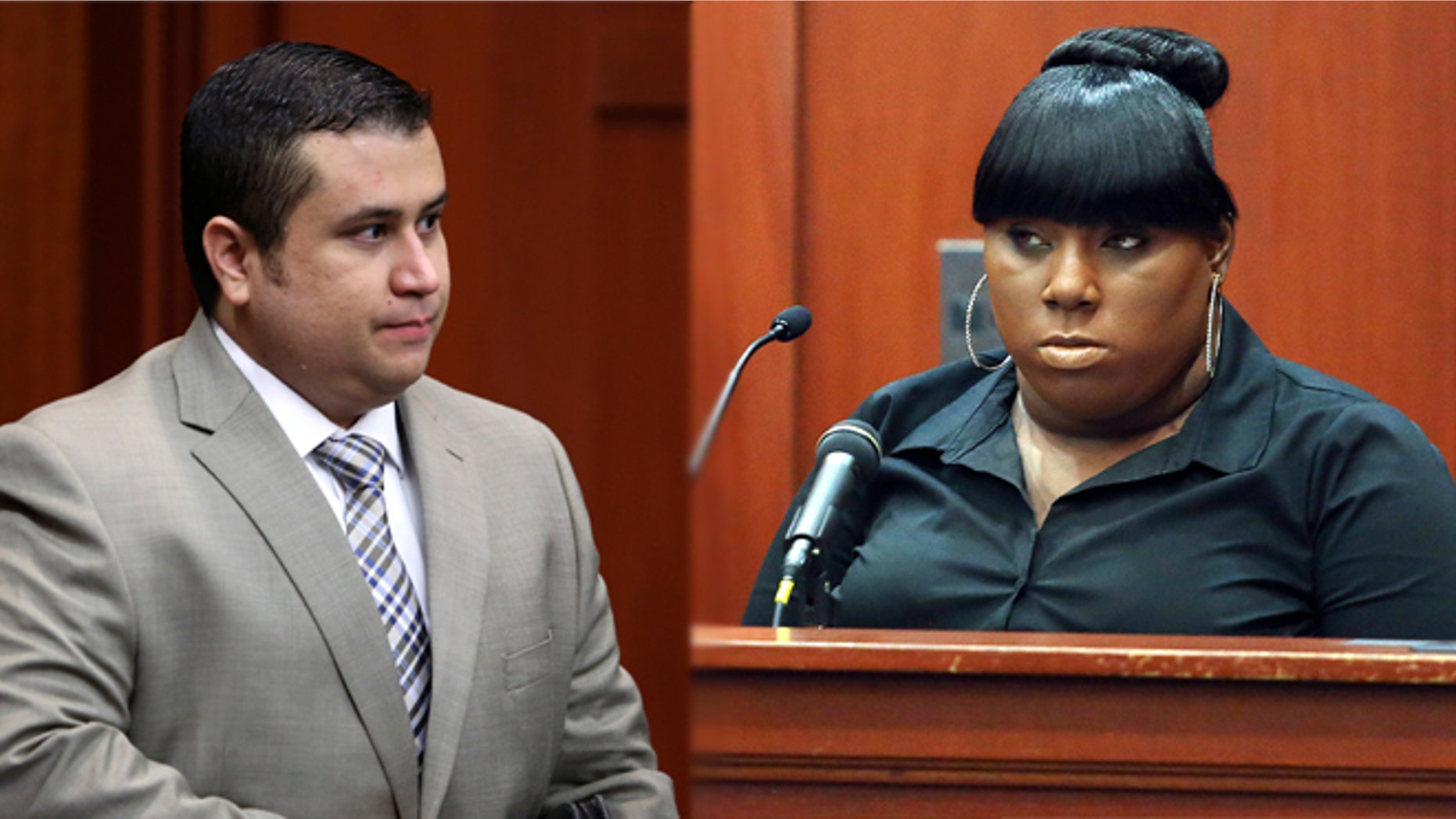 SANFORD, FL. – Rachel Jeantel, the key witness for the prosecution in the second-degree murder trial of George Zimmerman, takes the stand for a second day on Thursday after a controversial initial day of testimony.
The fireworks began soon after the 19-year-old Miami resident, one of the prosecution's star witnesses, entered the courtroom Wednesday and began to recount her story of being the last person to speak with Trayvon Martin before he encountered George Zimmerman.
Jeantel, a Miami high school senior, and daughter of Haitian and Dominican parents, said that Martin "complained" to her that a "man kept watching him."
Jeantel then explained how Martin described the man who was following him through the Twin Lakes neighborhood in Sanford, where Martin's father lived.
"He looked like a creepy ass cracker," she said, causing confusion among the mostly white jury, and court reporter – apparently all of whom had trouble understanding her.
One, a blonde white female in her 30's, interrupted Jeantel several times by raising her hand.
"I'm sorry I just didn't hear," said the juror, visibly frustrated. The judge did not take well to the interruption.
"You can't ask the questions," Judge Debra Nelson instructed the the jury. The majority of the all-female panel of six leaned forward on their seats in the jury box, one cupping her ear to try to understand better.
The court room reporter also sternly asked Jeantel to repeat the description.
"Creepy ass cracker, "Jeantel said, slower.
Jeantel said that she then warned Martin that "he might be a rapist." Martin brushed her aside, and told her to "stop playing with him like that."
Later on as they continued talking on the phone, Jeantel testified that Martin told her he realized that he was still being followed.
"I just told him: run," she said.

Later, while still on the phone, Jeantel said she could hear Martin talking to the man now know to be Zimmerman.
"Why you following me for?' Jeantel said she heard Martin tell Zimmerman.
Then immediately after a "hard-breathing man" replied to Martin, she continued to testify.
"What you doing around here?" Zimmerman supposedly asked.
Jeantel then heard a "bump" and "grass sounds."
"Get off. Get off," were the last words she said she heard from Martin, who at that point was apparently in a physical struggle with Zimmerman.
At one point, Tracy Martin, Trayvon Martin's father, pulled out a tissue to wipe off tears during her emotional testimony.
Legal experts questioned Jeantel's credibility as a witness, based on her testimony.
During cross-examination by Zimmerman defense attorney Don West, Jeantel admitted to two lies in relation to the case.
Jeantel lied initially about her age, telling Martin lawyers that she was 16 years old during the shooting when she was in fact 18.
Jeantel also lied to Martin's mother about not attending Martin' wake, saying instead that she had to go to the hospital-- a false claim.
Jeantel said she didn't want to see Martin's body in repose. "I felt guilty," Jeantel said wiping away tears. "I was the last person to see their son."
Jeantel also did not initially contact authorities after her phone call conversation with Martin. She said she expected police to contact her.
The tension between Jeantel and West during cross-examination was obvious. At many times, the two, who had previously exchanged barbs during a four-hour deposition, expressed terse and heated words.
West asked her if she knew the distance between the 7-11 convenience store where Martin bought Skittles and an Arizona fruit drink and his father's house.
"Uh no!" she said sarcastically. "I've never been there."
After a long, awkward pause, West replied: "You can go!" he exclaimed. "You can go."
At another point, Jeantel told West: "Are you listening?"
Nearing the end of the day of testimony, West alluded in open court that the defense may need to recess until Thursday to continue questioning of Jeantel.
"I am leaving today," shot back.
"Are you refusing to stay?" West asked.
"To you," she countered.
The Judge then did call for adjournment for the day. Jeantel will return to take more questions from the defense.