Key Bali bombing terror suspect tells victims he's sorry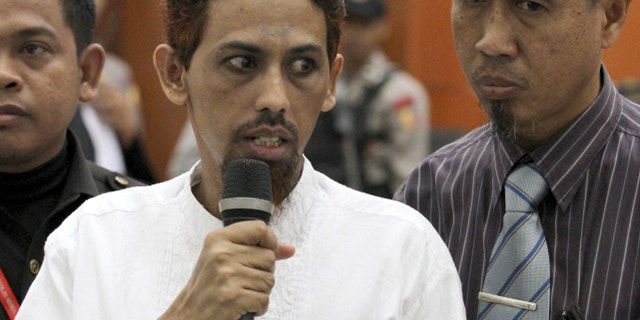 JAKARTA, Indonesia – The terror suspect accused of building bombs used in the 2002 Bali nightclub attacks has apologized for the first time to victims.
Umar Patek, a leading member of the Al Qaeda-linked network Jemaah Islamiyah, was emotional as he testified before the court Monday.
He said he was against the bombings that killed 202 people, most of them foreign tourists, from the start. But he was afraid to challenge more senior members of the group.
Voice trembling, he said he wanted to apologize to the victims and their families.
Patek faces a maximum penalty of death if found guilty of terror-related and criminal charges.
He says he didn't play a major role in assembling the massive car bomb. Other militants say Patek's main job was to mix a tiny batch of chemicals.