Kerry to visit parents of young US diplomat killed in Afghanistan while delivering textbooks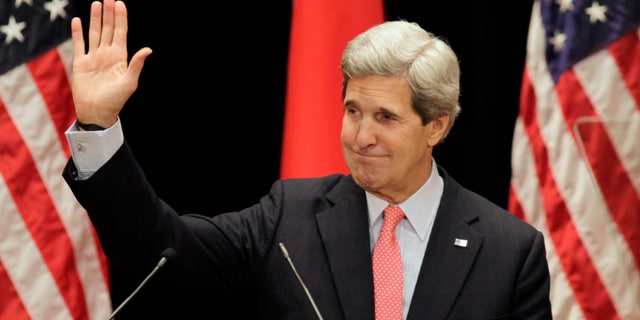 TOKYO – U.S. Secretary of State John Kerry will stop in Chicago to visit the parents of the young U.S. diplomat killed while delivering textbooks in southern Afghanistan.
Kerry is stopping on his way back from Japan, the last leg of a 10-day overseas tour which started with tragedy when he learned of Anne Smedinghoff's death while readying to depart for Turkey on April 6.
At the time, a clearly affected Kerry contacted Smedinghoff's parents, Tom and Mary Beth, from Andrews Air Force Base. On Monday, he will fly in directly to see them.
Smedinghoff was just 25 when she and four other Americans were killed while walking from a military base to a nearby school.