Kerry meets with Jordan's king on peace plan; April target date for framework agreement nears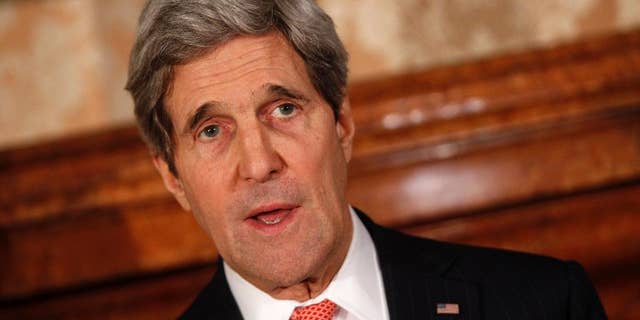 AQUABA, Jordan – U.S. Secretary of State Kerry is in Jordan to meet with its king about Mideast peace.
Kerry is hoping to broker a peace plan between Israel and Palestine authorities, and wants to present a framework for an agreement by the end of April.
A major part of his proposal centers on security in the Jordan Valley that runs through parts of Israel and the West Bank. Jordan has been a key part of those negotiations.
Kerry was to meet privately Friday afternoon with Jordan's King Abdullah II at his private residence in the famed seaside resort city Aqabah.
Jordan Foreign Minister Nasser Judeh flew to Aquaba with Kerry from Rome. Kerry returns to Washington on Friday.