Kerry: 'Important gaps' standing in way of nuclear deal with Iran; next round of talks ahead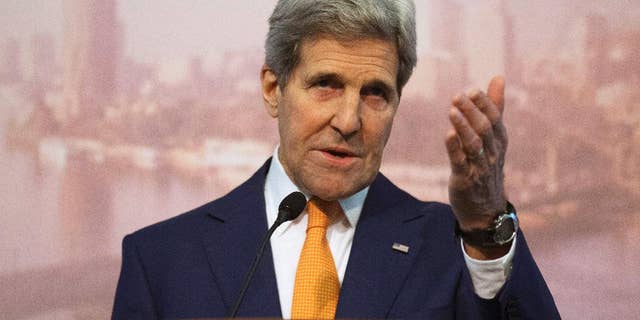 SHARM EL-SHEIKH, Egypt – U.S. Secretary of State John Kerry says he's returning to nuclear negotiations with Iran with "important gaps" standing in the way of a deal.
Kerry says he can't say whether the U.S. and other world powers will be able to reach a framework deal with Iran before a March 31 deadline.
Kerry says he needs to speak with Iran's foreign minister to assess the effects of a letter from Republicans in the U.S. Congress to Iran's leaders. Kerry says the letter undermined the Obama administration's diplomatic effort.
Kerry also repeated the administration's stand that it wants the right deal with Iran, not any deal.
He spoke Saturday in the Egyptian resort of Sharm el-Sheikh, where he attended an economic conference. He heads to Switzerland on Sunday for the nuclear talks.