Kerry expects decision soon on unfreezing millions in US military aid to Egyptian government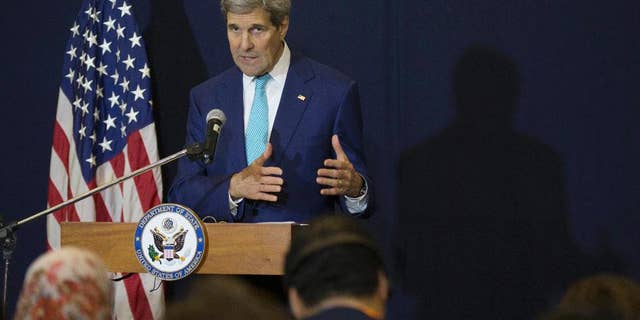 SHARM EL-SHEIKH, Egypt – U.S. Secretary of State John Kerry says the U.S. will make a decision "very soon" on how to unfreeze hundreds of millions of dollars in suspended American military assistance to Egypt.
Egypt has been trying to get F-16s fighter jets, tanks and other materiel to combat the extremist threat spilling over from Libya and in the Sinai Peninsula.
The Obama administration considers the money critical for Mideast stability.
But the U.S. must decide whether to certify Egyptian progress on human rights, democracy and the rule of law, or issue a declaration that such aid is in the interests of U.S. national security.
The aid was suspended after the military's 2013 takeover of the government.
Kerry spoke at a news conference Saturday in Egypt.