Kerry arrives in Paris for Syria talks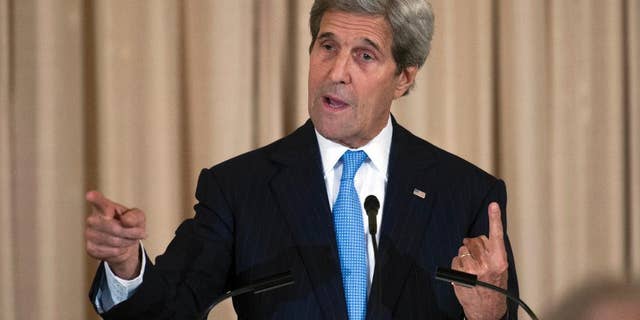 NEWYou can now listen to Fox News articles!
PARIS – U.S. Secretary of State John Kerry has arrived in Paris for talks on the conflict in Syria and will be meeting with French Foreign Minister Jean-Marc Ayrault.
Representatives of Britain, Germany, Italy, Saudi Arabia, UAE, Qatar, Jordan, Turkey and the EU have also been invited in Paris Monday for a meeting in the presence of the Riad Hijab, head of the Western-backed Syrian opposition coalition, in an effort to relaunch the Syrian peace process.
On Tuesday Kerry is due to meet with German foreign minister Frank-Walter Steinmeier in Paris before heading to Britain.