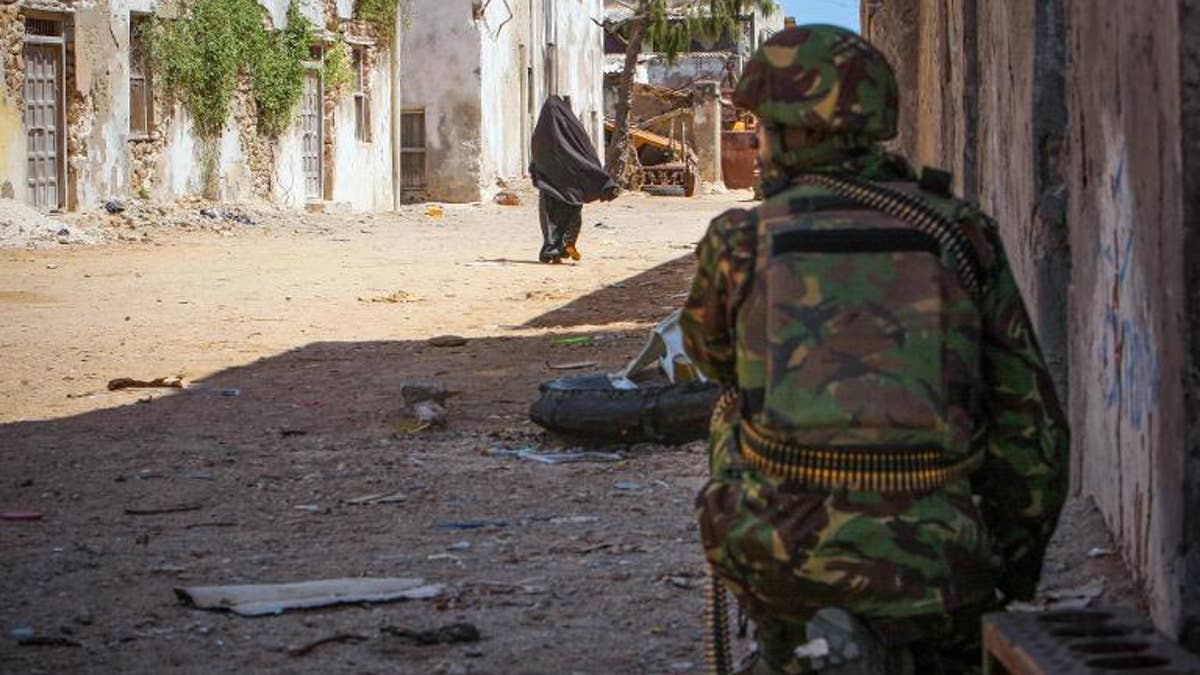 Nairobi (AFP) – Kenya's interior minister said Friday the country would not bow to Shebab demands to pull troops out of Somalia following a devastating mall attack in Nairobi by the Al-Qaeda-linked insurgents.
"We went to Somalia because Al-Shebab was a threat to national security... We will continue to take action on that front until our security and interests in the country are protected," Joseph Ole Lenku told reporters.
Somalia's Shebab chief Ahmed Abdi Godane said the Nairobi mall carnage in which at least 67 people were killed was a "message to Westerners," who had "backed Kenya's invasion (of Somalia) that has spilled the blood of the Muslims for the interest of their oil companies".
In an audio message posted on an Islamist website, Godane threatened "more bloodshed" unless Kenya withdrew its troops.
Kenya invaded southern Somalia to attack Shebab bases two years ago, and later joined the 17,700-strong African Union force deployed in the country.
Five suspected attackers were also killed in the four-day long siege at the mall, while Lenku said police were now holding eight suspects.
"We are operating under the terrorism act which allows suspects to be held for longer periods before they are arraigned in court," Lenku said.
Three others have been released without charge.