Kenya roadside bombing kills at least four in suspected extremist attack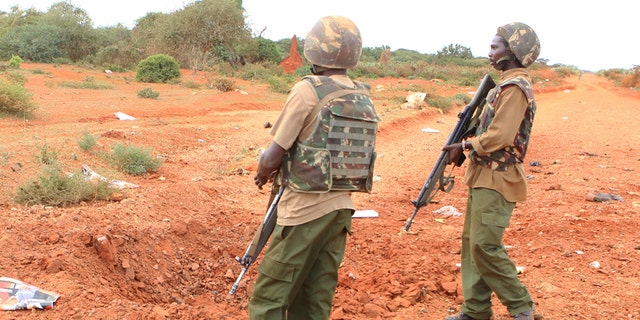 An improvised explosive device detonated and killed at least four passengers traveling in a passenger vehicle in Northern Kenya Friday in a suspected extremist attack, an official said.
The official, who spoke on condition of anonymity because he is not authorized to speak with the press, said the vehicle had 15 people on board and 11 others were critically injured.
Mandera County commissioner Fredrick Shisia said the vehicle is a privately owned transport service along the Elwak-Mandera route.
8 POLICE OFFICERS KILLED BY SEPARATE BOMB BLASTS IN KENYA
Al Shabaab extremists from neighboring Somalia are suspected of being behind the attack.
Similar explosions in Kenya in the past month have killed at least 34 people, including 20 police officers.
KENYA BUILDING COLLAPSE: AT LEAST 10 MISSING IN NAIROBI
Analysts call the blasts a change in strategy by Al Shabab, which has been carrying out attacks inside Kenya since 2011. The extremist group has called the attacks revenge for Kenya sending troops to Somalia to fight it.
The Associated Press contributed to this report.