Kenya police kill 2 men suspected of attacking church and killing 6 people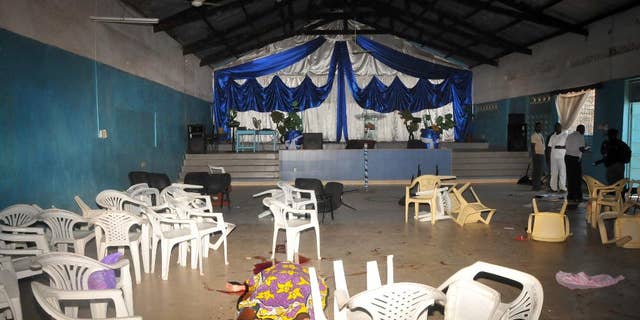 MOMBASA, Kenya – A Kenyan official says police have killed two men suspected of being terrorists who fatally shot six people in a church.
Mombasa County police chief Robert Kitur said Friday the gunmen were killed by officers after a gunfight in the Likoni area of the coastal city of Mombasa.
Three gunmen opened fire inside the Joyland Church in Likoni on Sunday, killing two people on the spot while four others died in hospital from bullet wounds.
Kenya has experienced dozens of small attacks, many on churches, after al-Qaida-linked Somali militants known as al-Shabab vowed to avenge Kenya sending troops to Somalia in October 2011 to fight the militants.