Kenya officials: Death toll of collapsed building up to 16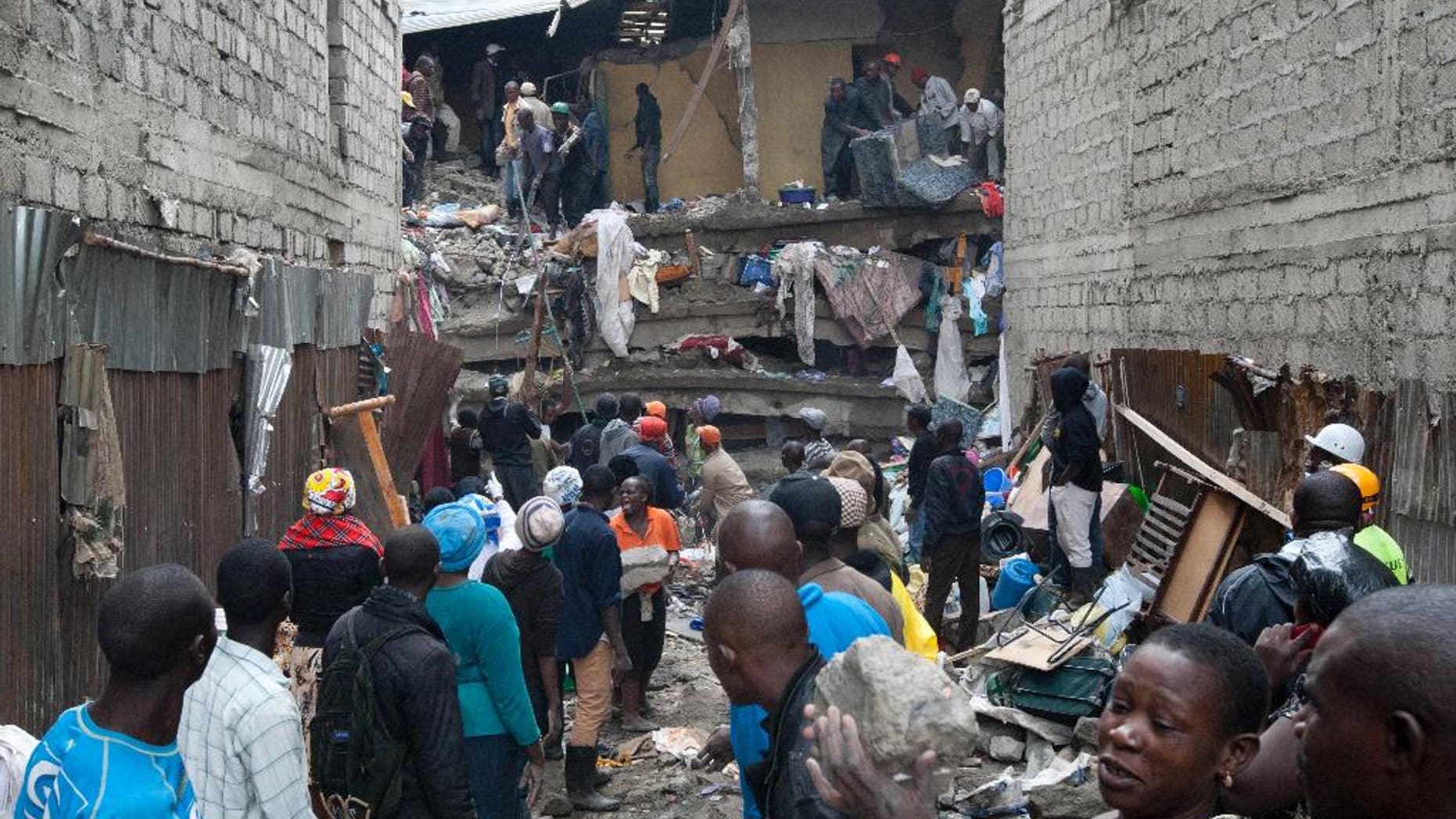 NAIROBI, Kenya – Kenyan rescuers are continuing to search for survivors of a residential building that collapsed Friday as officials said the death toll rose to 16 and 73 people are missing.
Pius Masai of Kenya's National Disaster Management Unit confirmed the death toll Sunday.
Authorities had initially said the building had six stories but it has emerged that the ground and first floor had sunk.
The building had been declared unfit for human habitation by Kenya's National Construction Authority but was not torn down.
Nairobi governor Evan Kidero said bribe-taking officers in his government are responsible for allowing contractors bypass building codes. He vowed to fire those responsible.
Police have ordered the building's owner to turn himself in for questioning.