Kazakhstan's president resigns after holding power for more than 30 years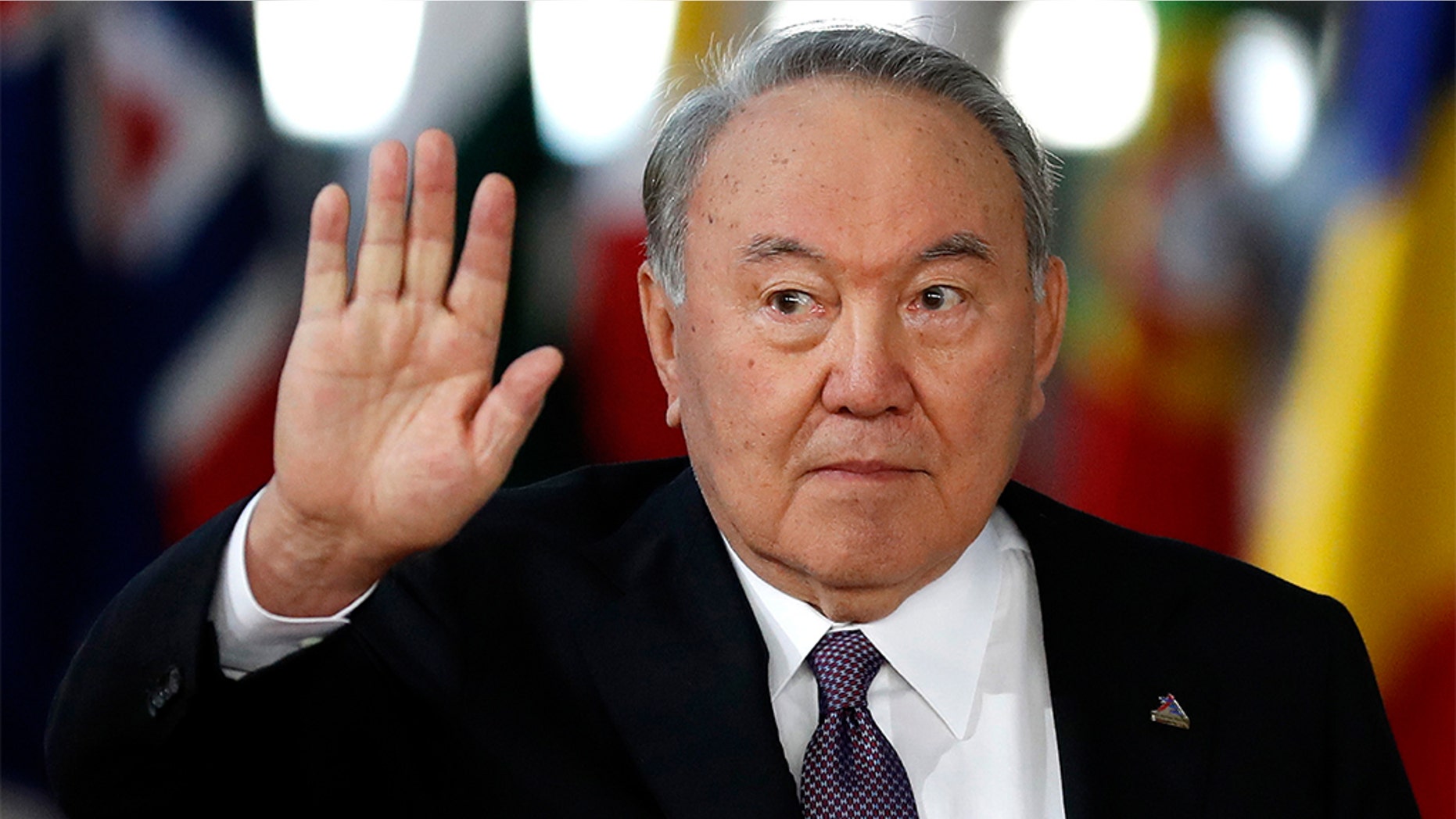 President Nursultan Nazarbayev of Kazakhstan, who led the oil-rich nation since the fall of the Soviet Union, announced Tuesday that he will terminate his rule as president, leaving uncertainty in a nation that's had the same ruler for 30 years.
In a surprise televised address, Nazarbayev, 78, failed to give a specific reason for his "difficult" decision to step down but assured the Central Asian nation that, after decades of service, his mission is to successfully transition power to a new generation.
COURT PUTS KAZAKH ACTIVIST UNDER HOUSE ARREST
"It was an honor for me to serve the people," Nazarbayev said. "I have worked hard to fulfill the nation's will."
Nazarbayev announced that the upper house speaker, Kassym-Jomart Tokayev, will assume power as the head of state until the next presidential election, as the nation's constitution mandates. Tokayev previously served as prime minister and foreign minister in addition to working as the director-general of the United Nations office in Geneva between 2011 and 2013.
Despite his resignation, Nazarbayev maintains significant political influence in Kazakhstan as the chairman of the Security Council and the leader of the ruling Nur Otan party. Nazarbayev, who won uncontested presidential elections in the 1990s, affirmed that he will always be involved in government.
"I will serve you until the end of my days," Nazarbayev said.
Spearheading oil deals between Kazakhstan and China, Nazarbayev, in 2005, inaugurated a 620-mile pipeline that carries oil from Kazakhstan into western China. Bordering Russian and China, Kazakhstan's extensive oil reserves and massive landmass of 1 million square miles give the nation a strategic and economic advantage.
First beginning his political rule as the chief of the Communist Party in 1989, Nazarbayev later became the elected president and consolidated power during times of ethnic unrest and economic turmoil before the turn of the century.
In 2004, Nazarbayev's Nur Otan party retained the seats necessary to control the lower house of parliament in an election widely criticized on the international stage, and, in 2015, Nazarbayev was re-elected with 97.7 percent of the vote.
CLICK HERE TO GET THE FOX NEWS APP
Home to roughly 18 million people, Kazakhstan has been criticized for its status as a democracy, as many political opposition leaders have been jailed, exiled or painted by the state media as inciting an overthrow of the government, according to Kazakhstan's BBC News profile.
The Associated Press contributed to this report.