Kate to attend first public event since royal birth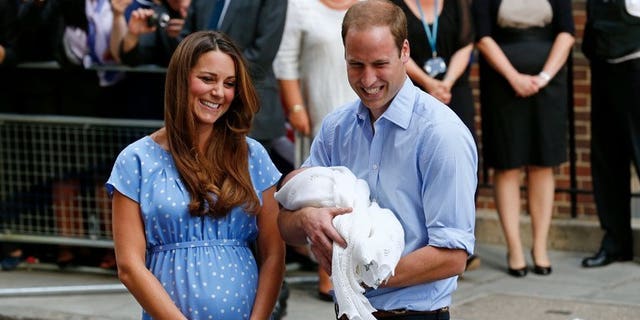 LONDON, England (AFP) – Prince William's wife Kate will next month attend her first public engagement since giving birth, when she takes part in a charity event with her husband, the palace said on Thursday.
William is a patron of the wildlife conservation charity Tusk Trust and the couple are expected to attend its awards ceremony on September 12, a spokeswoman confirmed.
Kate, 31, has not been seen in public since the couple left St Mary's Hospital in London with their new son, Prince George, who was born on July 22.
She was expected to keep a low profile for several months so she could spend time with her baby away from the cameras.
William, who is second in line to the throne, has made several public appearances since the birth.
On Wednesday he revealed that he is leaving his job as a search-and-rescue helicopter pilot in Wales, though he did not say where he was going or whether he would be staying with the Royal Air Force.
At an agricultural show on the Welsh island of Anglesey, close to his air base, he said his family would be moving "elsewhere" when his three-year tour of duty finishes next month.
Reflecting on his first weeks of fatherhood, he joked to the crowds: "I have to say that I thought search and rescue duties over Snowdonia were physically and mentally demanding, but looking after a three week-old baby is up there!"
He described his son, who is third in line to the throne, as "pretty loud but of course very good-looking".