Karzai appoints new members of Afghan electoral body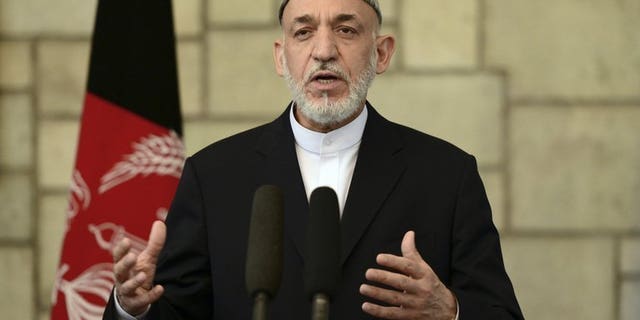 KABUL (AFP) – President Hamid Karzai on Monday selected nine new members of Afghanistan's main electoral body, with analysts saying his choices were intended to support his favourite in next April's election.
The nine members were picked from a 27-member list of candidates introduced to Karzai by a selection committee.
Afghanistan is due to elect a new president and council members for its 34 provinces on April 5, with Karzai himself barred from running after serving a maximum two terms.
Abdul Rahman Hotaki, a human rights activist; Hussain Gurziwani and Suleiman Hamid, former election commissioners; Sharifa Zurmati Wardak, a former MP; Sareer Ahmad Barmak and Aziz Bakhtyari were appointed as new members.
Also chosen were Ahmad Yousif Nooristani, Karzai's appointed former governor of Herat; Gulalai Asekzai and Laila Harar.
Analysts said Karzai, by appointing these members, was trying to create a team to support his preferred successor.
"All these people have very close ties to President Karzai. He never selects people who are not affiliated to him," writer and analyst Ahmad Saeedi told AFP.
Ahmad Nader Naderi, head of the Free and Fair Election Foundation of Afghanistan, described as "questionable" the selection committee's decision to send a list to the president with no members of civil society.
"In fact it is illegal," he said.
The new members will serve on the Independent Election Commission which is responsible for administration of the polls.
This month Karzai approved a bill tightening up the appointments procedure for a separate Election Complaints Commission, which was integral to unmasking massive fraud at the last presidential election in 2009.
The complaints commission investigated thousands of grievances, mostly related to alleged ballot-rigging by Karzai's supporters.
A corrupt election next April and a contested result would undermine efforts to establish a functioning state after US-led NATO combat troops withdraw in 2014.
It remains unclear who will run for president.
Among a long list of possible candidates are Qayum Karzai, the president's brother, Omar Daudzai, a former chief of staff, and warlord-turned-governor Atta Mohammad Noor.