Justin Trudeau on collision course with Canada's provinces over carbon tax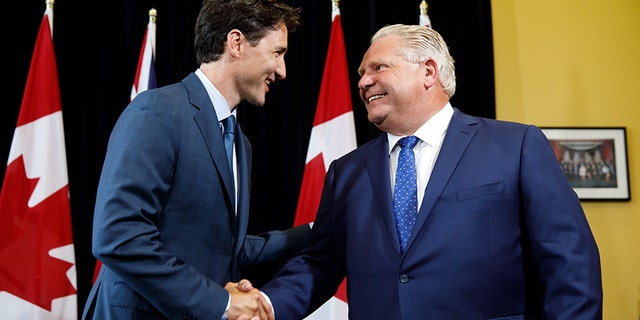 After three years in power, Canada's Prime Minister Justin Trudeau is staking his political future on an ambitious plan to cut carbon emissions in the country.
But with the plan attracting criticism from across the political spectrum and a parliamentary election less than a year away, victory for Trudeau looks anything but certain.
In his victorious 2015 campaign for the premiership, Trudeau pledged that he would implement a nationwide carbon-pricing scheme to encourage polluters to cut their emissions and conserve energy. Put into place this year, the scheme will phase-in until 2022, with penalties of $50 per tonne of carbon emissions applying to polluters at that time.
Under Trudeau's plan, different provinces have been permitted to adopt different carbon-pricing schemes.
British Columbia, for example, has implemented a carbon tax, which is simply a surcharge on the pollution produced by corporations and utilities.
CANADIAN PRIME MINISTER JUSTIN TRUDEAU'S EYEBROW SETS SOCIAL MEDIA ALIGHT DURING G7 SUMMIT
Québec, meanwhile, has introduced a cap-and-trade system, a more complicated form of carbon-pricing that allocates "carbon credits" to businesses and allows them to sell those credits to higher-polluting businesses, who breach a standardized cap on emissions.
Some U.S. states have also embraced carbon pricing in recent years. Voters in Washington state will vote in next week's midterm elections on a ballot measure that would implement a carbon tax. California has participated in the same cap-and-trade marketplace as Québec since 2013.
Canada's largest province, Ontario, participated in California and Québec's cap-and-trade marketplace beginning last year under its former Liberal government.
In an election in June however, the Liberals were swept from power in the province by the Progressive Conservatives, who promised to end carbon-pricing.
JUSTIN TRUDEAU ADMITS TO APOLOGIZING TO REPORTER HE ALLEGEDLY GROPED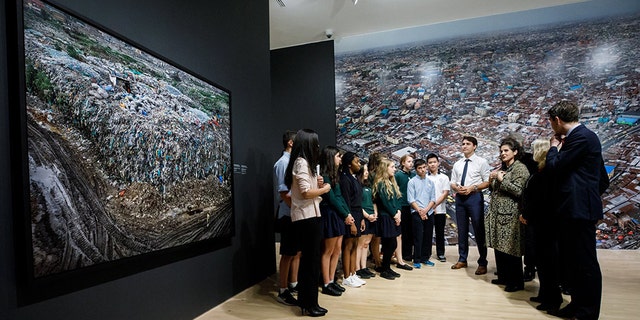 Ontario's new Premier Doug Ford – the brother of infamous Toronto mayor Rob, who died in 2016 – has quickly moved to abolish the laws that tie the province to its carbon-pricing obligations, claiming the move will save taxpayers money. At a rally earlier this month, Ford told jubilant supporters that "we're going to take Justin Trudeau's hands out of your pockets."
In response, Canada's federal environment ministry has threatened to impose a carbon tax on Ontario if its provincial government refuses to implement one of its own, and would mail the money raised from it directly to Ontario's residents, instead of to the provincial government there.
That caused Ford to initiate a constitutional challenge against the Trudeau Government, claiming Ottawa does not have the authority to impose a tax on carbon emissions.
"Never believe a politician who tells you he will save you money by hiking your taxes," Ford said earlier this month.
A disparate group of other Premiers have since signaled support for Ford's position, including fellow conservative leaders in Saskatchewan and Manitoba, Alberta's socialist Premier Rachel Notley and even New Brunswick's liberal Premier Brian Gallant -- a close Trudeau ally.
Only Saskatchewan's Premier Scott Moe has formally joined Ford's legal challenge, with Moe referring to carbon-pricing in a press conference Monday as "bad environmental policy" and a "sham". But Notley's and Gallant's governments have both publicly expressed frustration with the federal government's tactics as well.
CANADIANS COULD BE BANNED FROM THE US FOREVER IF THEY SMOKE LEGAL POT
Though Canadian legal scholars widely dismiss the notion that Trudeau is acting beyond his constitutional authority, the fact that nearly half of Canada's provincial leaders are openly refusing to cooperate with his carbon-pricing plan has set the stage for a showdown over the issue.
The federal Conservative Party has launched an ad offensive to drum up opposition to carbon-pricing, with leader Andrew Scheer calling it a "gimmick" following a strategy meeting on the matter with Ford yesterday. Conservative MPs have been quick to point out that carbon-pricing, once implemented nationwide, will likely lead to a slight increase in gas prices – something likely to be noticed by voters in suburban districts that will determine if Trudeau can secure re-election in 2019.
As the fight escalates, Trudeau has sought to paint the scheme's opponents as weak on the all-important issue of environmental protection.
"They look only to our past, rallying Canadians to 'make pollution free again'" he told an audience of high school students in Ottawa on Monday, evoking President Trump, who is widely disliked among even conservative Canadians.
The Trudeau Liberals have also maintained that the benefits of their carbon-pricing plan far outweigh the costs.
Catherine McKenna, Trudeau's Environment Minister, released a cost analysis report this spring that estimated when fully implemented, the plan will cut carbon emissions by up to 90 million tons every year in just four years, at a cost to the Canadian economy of $2 billion, or less than 0.1% of the country's GDP.
Still, polls show that only a bare majority of Canadians support Trudeau's carbon-pricing plan, and his Liberal Party are leading the Conservatives by just a few points in opinion polls, with an election set for next fall. The next eleven months could prove make-or-break, not just for Trudeau's carbon plan, but for his grip on the Prime Minister's office itself.