Judges to deliver verdicts in Wilders hate speech trial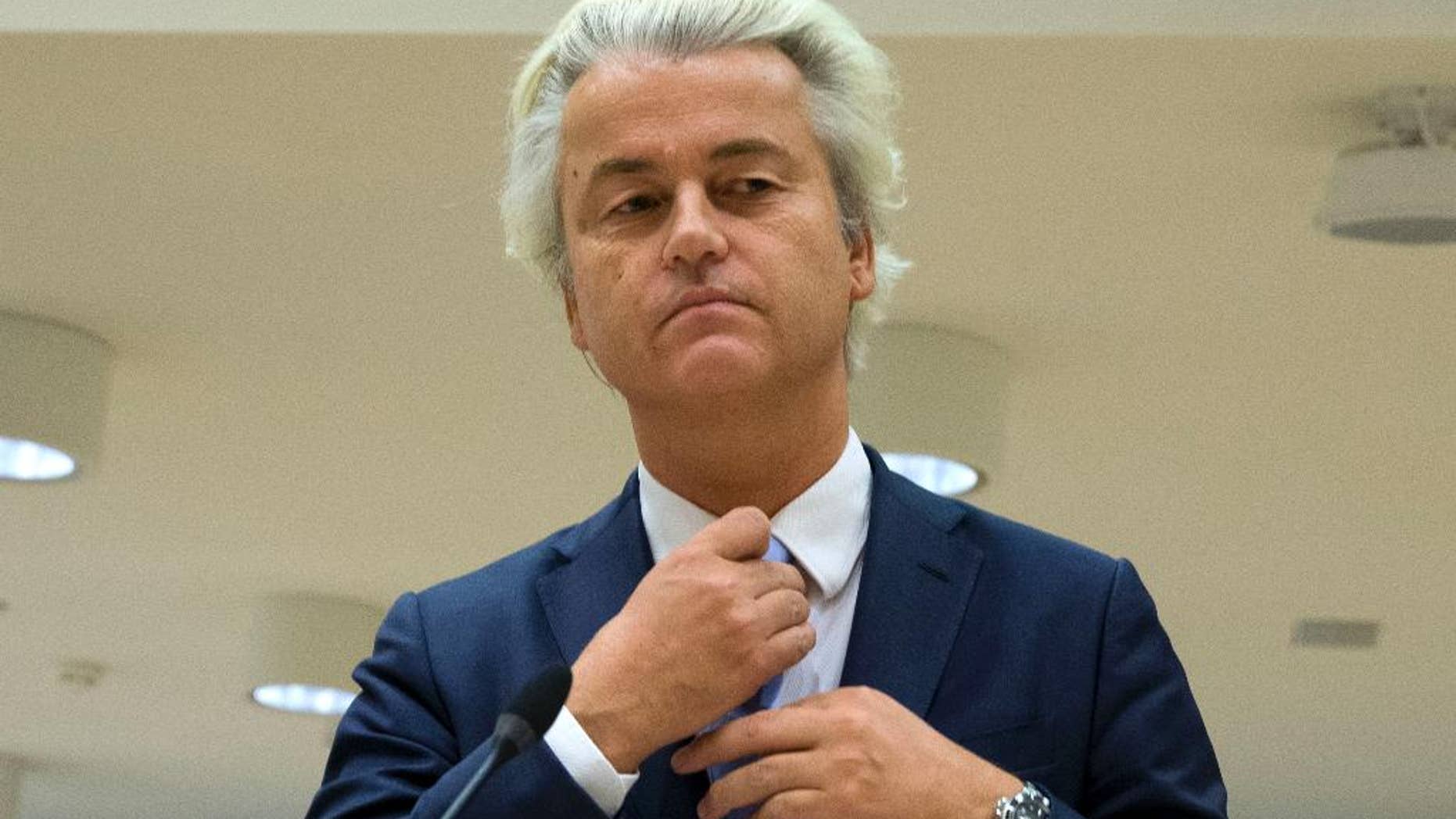 AMSTERDAM – Judges are set to deliver their verdicts in the politically charged hate speech trial of Dutch anti-Islam lawmaker Geert Wilders.
Wilders, whose Party for Freedom is riding high in Dutch opinion polls three months from parliamentary elections, is charged with inciting hatred against Moroccans before and after municipal elections in 2014.
He denies the charges and insists he was performing his duty as a political leader by pointing out a problem in society. Prosecutors asked judges to fine him 5,000 euros ($5,300).
Wilders, who has said he will not attend Friday's hearing, says in an interview with national daily De Telegraaf that the outcome of the court case is irrelevant.
He says, "Whatever the verdict — acquittal or conviction — it will de facto change nothing."