Judge throws out case alleging Argentina's president was behind Iran cover up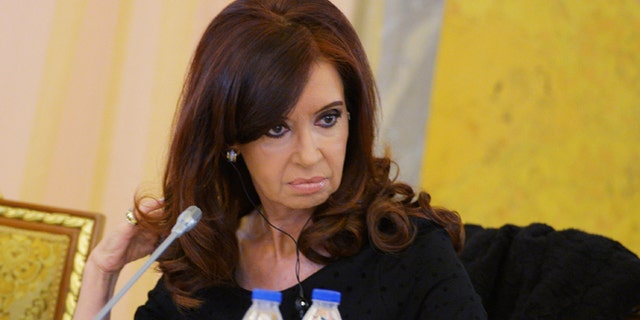 A federal judge is dismissing a prosecutor's allegations that President Cristina Fernández tried to cover-up the alleged involvement of Iranian officials in the 1994 bombing of a Jewish center in Buenos Aires.
Judge Daniel Rafecas said on Thursday that the documents, originally filed by the late prosecutor Alberto Nisman and picked up by Prosecutor Gerardo Pollicita following Nisman's death, failed to meet standards needed to open a formal court investigation.
"It is clear that neither of the two hypothesis of the crime put forth by the prosecutor Pollicita in his report is even minimally sustainable," Rafecas said, according to la Nación.
Pollicita is expected to appeal the magistrate's decision.
Days before he was found dead in his apartment in the Buenos Aires City neighborhood of Puerto Madero, Nisman accused Fernández of covering up details of a pact between Argentina and Iran. Nisman's 289-page report on the bombing argued that there was collusion between officials in Buenos Aires and Tehran to reach an understanding by which the cash-strapped Latin American country might receive cheaper oil.
Nisman's report on the bombing at the Argentinian Jewish Mutual Aid Association (AMIA), released in late January, revealed intercepted conversations between representatives of the Iranian and Argentinian governments that point to a pattern of secret negotiations.
The transcripts indicate a secret meeting in Aleppo, Syria, in January 2011 between Argentinian Foreign Minister Héctor Timmerman and his Iranian counterpart at the time, Ali-Akbar Salehi, during which Timmerman suggested that Argentina would no longer be interested in investigating the AMIA attack if Iran were willing to supply the country with inexpensive oil.
The Aleppo meeting was followed by another in which a team of Argentinian negotiators tried, unsuccessfully, to exchange the immunity of the Iranians involved in the attack for much-needed oil.
All the evidence in Nisman's report suggests that Argentina's economic woes were the reason for the country making the dirty deal with Iran. The country was teetering on the brink of financial collapse and was viewed as a pariah by global lenders, before defaulting last August for a second time in 13 years.
But the judge on Thursday said there is no evidence the president was involved in the cover up.
"I have arrived at the conclusion that there is not one piece of evidence—even circumstantial evidence—pointing to the Chief of State of instigating or perpetrating the serious crime of [cover up] of which she's been accused," the judge wrote.