Judge orders Oscar Pistorius to undergo mental evaluation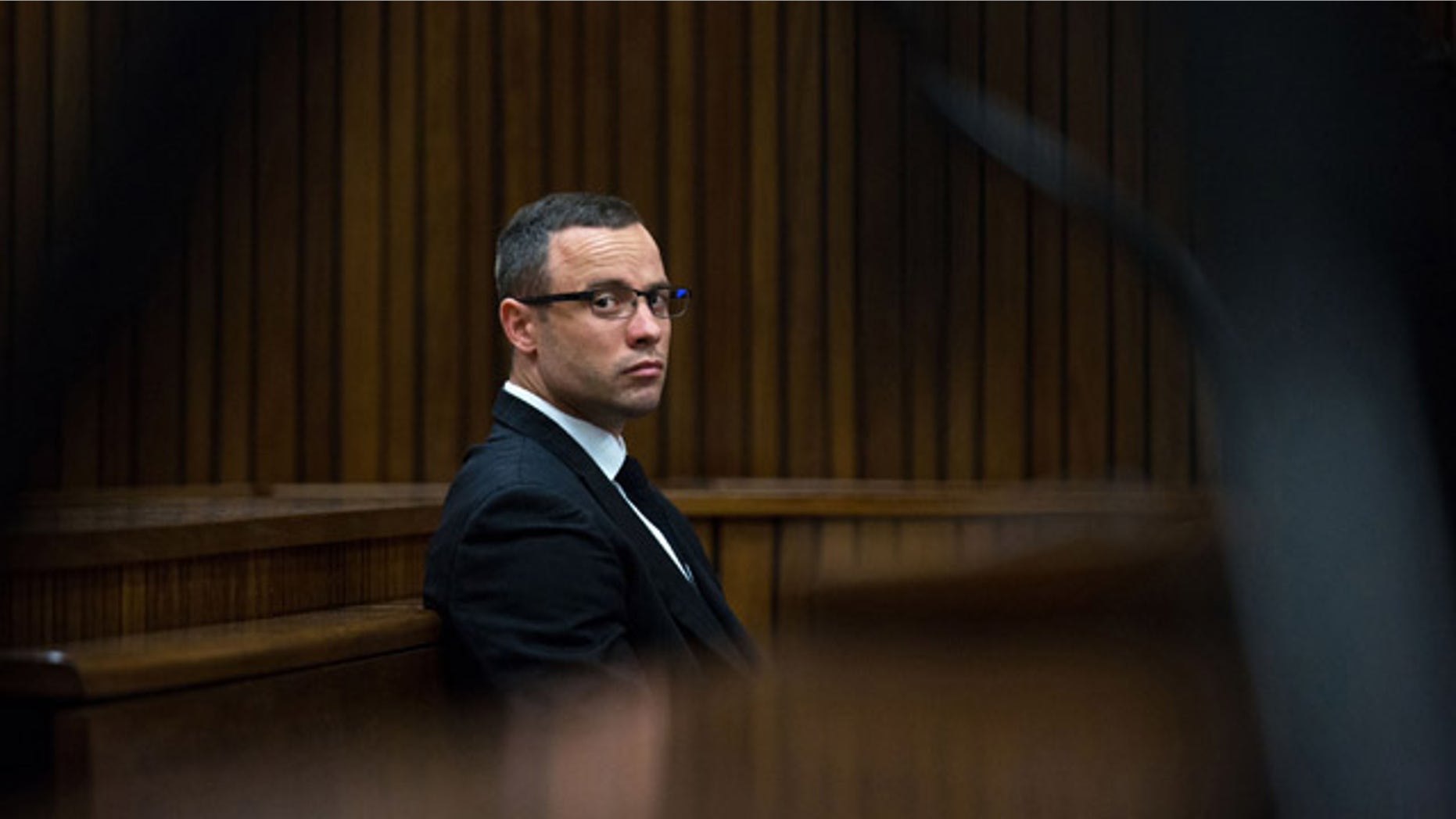 A South African judge has ordered that former Olympic and Paralympic athlete Oscar Pistorius undergo a psychiatric evaluation, causing a fresh delay in the murder trial of the man known as the "Blade Runner."
Judge Thokozile Masipa issued her order at the start of the day's proceedings Wednesday, granting a request made by state prosecutor Gerrie Nel after a psychiatrist had testified that the track star had generalized anxiety disorder.
Masipa said the court was "ill-equipped" to assess the diagnosis by Dr. Merryll Vorster, and should therefore send Pistorius for a period of evaluation. She said it was important to assess the Olympic runner's state of mind because of questions raised by the prosecution that Pistorius might argue he was not criminally responsible because of his anxiety disorder.
"The accused may not have raised the issue that he was not criminally responsible at the time of the incident in so many words, but evidence led on his behalf clearly raised the issue and cannot be ignored," the judge said.
Masipa noted that having Pistorius evaluated as an outpatient would be preferable as the referral for psychiatric analysis was not meant to punish him, and acknowledged that trial proceedings would be delayed for an unspecified amount of time.
"This is not about anyone's convenience, but rather about whether justice has been served," said Masipa, adding that she would provide details about her decision in court on Tuesday.
Pistorius is accused of deliberately shooting his girlfriend, model Reeva Steenkamp, in the early morning hours of Valentine's Day 2013. Pistorius has claimed that he mistakenly thought Steenkamp was a burglar when he fired the fatal shots through the bathroom door in his home.
Nel said Tuesday that he had no option but to ask for the assessment after Vorster testified that Pistorius had suffered from anxiety for most of his life and the disorder stemmed from the amputation of both of Pistorius' legs at the age of 11 months.
In asking for another professional evaluation of Pistorius' mental state, Nel appeared to be trying to ward off any attempt by the defense to say Pistorius should be treated favorably by the court because of a mental condition linked to his disability.
Pistorius' chief lawyer, Barry Roux, said at the start of defense-led testimony that the double amputee's vulnerability and disability was at the center of his case of a mistaken killing. He said Pistorius should not be sent for 30 days of psychiatric evaluation and that he wanted to call another witness to continue testimony.
The Associated Press contributed to this report.