Judge orders Border Patrol to pay Mexican immigrant $500,000 in excessive force case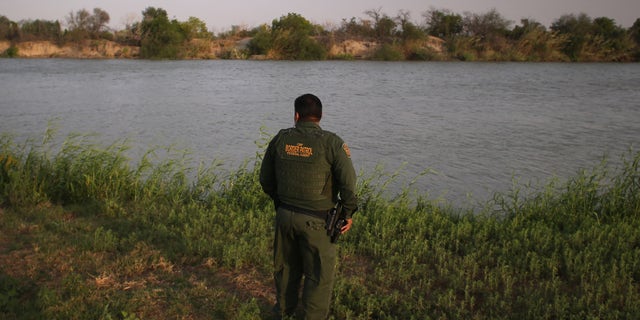 TUCSON, Ariz. (AP) – A former U.S. Border Patrol agent who shot and wounded a Mexican man intentionally used excessive force and was not justified in opening fire, a federal judge said as he awarded the victim half a million dollars in a lawsuit.
Gunfire hit Jesus Castro-Romo of Nogales, Sonora, in the stomach on Nov. 16, 2010, after he was caught crossing illegally from Mexico into the Arizona desert.
Former agent Abel Canales did not face criminal charges after the shooting was deemed justified by Colorado prosecutors, who reviewed the case because federal prosecutors in Arizona had a conflict of interest.
Neither the Border Patrol nor Canales' public defender have responded to requests for comment.
In a ruling issued Feb. 5 in the civil case, Judge James A. Soto awarded Castro-Romo nearly $500,000 in damages and said that Canales lacked credibility.
"Canales was given every opportunity to describe in detail the encounter with Castro — with counsel present — the day after the shooting occurred," Soto wrote. "Then, after significant time had passed and in preparation for trial, details of his testimony changed and new details were added."
The government said in a court response filed following the civil trial last year that Canales had not changed his story but merely answered different questions on different occasions.
"A witness's version of events is not inconsistent or inaccurate simply because he provides additional information in response to different questions," the response says.
The defense also said the shooting was justified under Arizona law, which says an agent can open fire if he believes it necessary to protect himself and others.
In an unrelated case, Canales pleaded guilty to taking a bribe and allowing a truckload of drugs and contraband to pass through a border checkpoint near Tucson.
The shooting took place near Walker Canyon, when Canales spotted Castro-Romo and a half-dozen other migrants walking through the desert. Canales, who was on a horse, stopped the group and told them to stay on the ground while other agents arrived to help.
Canales told investigators that Castro-Romo picked up a rock but then dropped it when ordered to do so. Canales believes Castro-Romo then made a motion indicating he was going to pick up the rock again, but the agent did not actually see Castro-Romo with a rock in his hand, according to a letter from the U.S. Attorney's Office in Arizona.
The letter, signed by former U.S. Attorney Dennis Burke, explained why prosecutors were declining to charge Castro-Romo with assault on a federal officer.
The Border Patrol has been accused of using excessive force, especially when agents encounter rock-throwing. A lawsuit filed by the American Civil Liberties Union in Arizona on behalf of the mother of a Mexican teen who was shot and killed by an agent in Mexico alleges that agents indiscriminately fire at suspected rock-throwers.