Judge From Rape Case Of Latina Teen Issues Another Controversial Ruling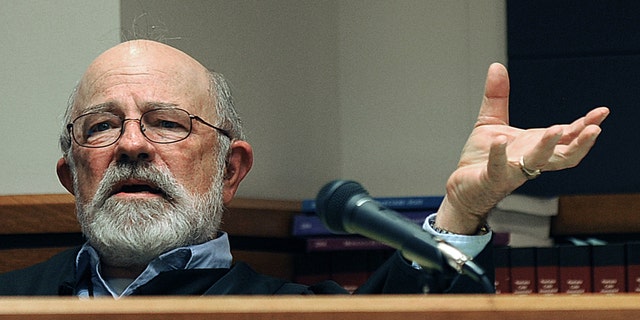 BILLINGS, Mont. (AP) – The Montana judge who a few months ago said a teen rape victim appeared "older than her chronological age" and sentenced her attacker to a month in jail is making headlines again — this time for sentencing a man convicted of punching his girlfriend to write "Boys do not hit girls" 5,000 times.
District Judge G. Todd Baugh also sentenced 27-year-old Pacer Anthony Ferguson to six months in jail for fracturing the woman's face in three places during an August 2012 argument.
Back in August, Baugh set off a public furor when he made the age comment about the 14-year-old victim, Cherice Moralez, who later committed suicide.
The defendendant, 54-year-old Stacey Rambold, was charged in October 2008 with three counts of sexual intercourse without consent after authorities alleged he had an ongoing sexual relationship with Moralez..
Moralez killed herself in 2010 at age 16.
Baugh was first elected to the bench in 1984 and has been re-elected every six years since then without an opponent. He said he has not decided whether to run again in 2014.
Follow us on twitter.com/foxnewslatino
Like us at facebook.com/foxnewslatino