Jordan's king pledges to wage a 'harsh' war against Islamic State after pilot's killing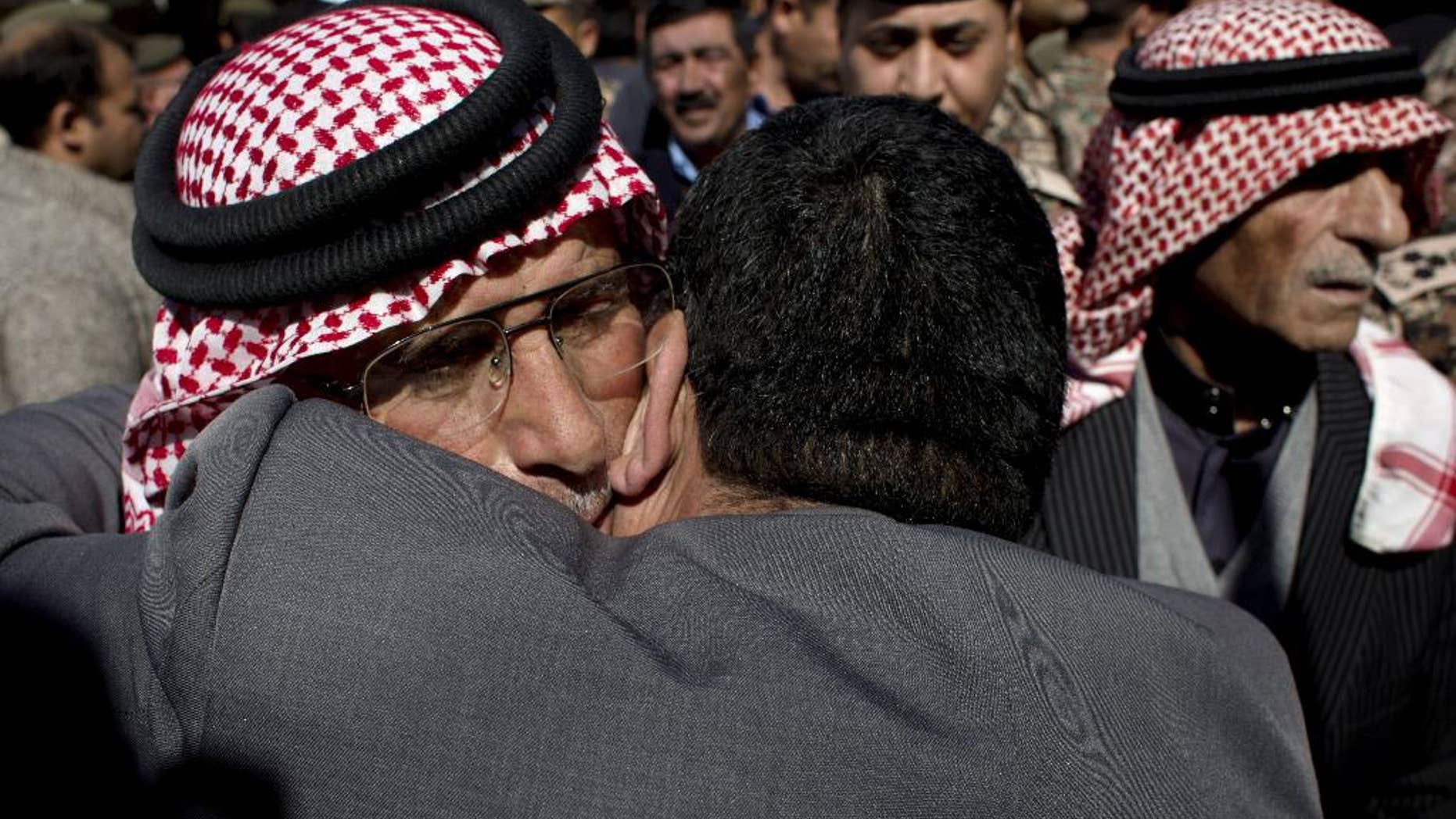 AMMAN, Jordan – Jordan's king has vowed to wage a "harsh" war against the Islamic State group after the militants burned a captive Jordanian pilot in a cage and released a video of the killing.
The images have sent waves of revulsion across the region.
King Abdullah II consulted with military chiefs Wednesday after cutting short a U.S. trip. Jordan is part of a U.S.-led military alliance that has been bombing IS targets in Syria for nearly five months.
In a statement, the king is quoted as saying Jordan is waging a war of principles against the militants. He is quoted as saying that Jordan's response "will be harsh because this terrorist organization is not only fighting us, but also fighting Islam and its pure values."