Jordan king calls for Palestinian capital in east Jerusalem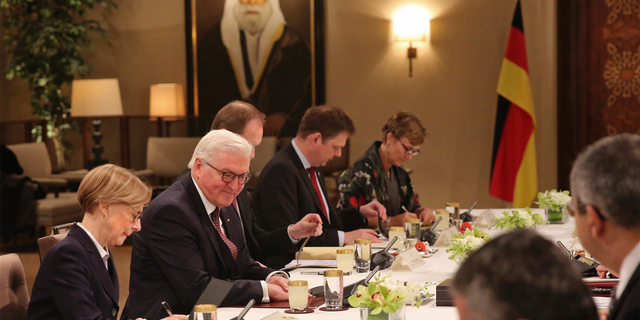 AMMAN, Jordan – Jordan's king has reaffirmed his support for establishing a Palestinian capital in east Jerusalem, highlighting his differences with the Trump administration on a central issue in the Israeli-Palestinian conflict.
King Abdullah II spoke Sunday during a meeting with German President Frank-Walter Steinmeier.
The monarch, a staunch U.S. ally, serves as custodian of a major Muslim shrine in Israeli-annexed east Jerusalem, sought by the Palestinians as a future capital.
President Donald Trump recognized Jerusalem as Israel's capital last month and declared last week that the city was "off the table." This appeared to contradict earlier declarations that the boundaries of sovereignty in Jerusalem are not finalized.
Abdullah told Steinmeier that "we do believe in a two-state solution, with Jerusalem as the capital for the Palestinians."
Steinmeier is visiting Jordan and Lebanon.