Jimmy Savile abused victims ages 5 to 75 in hospitals across UK, investigators say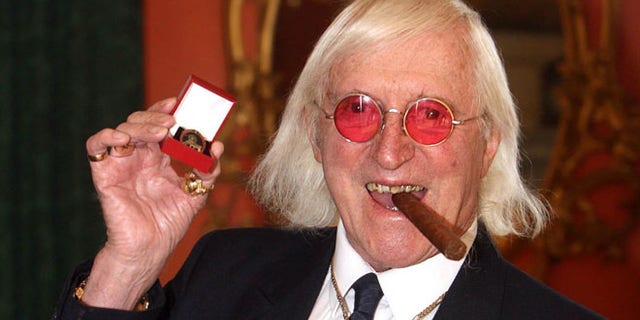 The late BBC entertainer Jimmy Savile sexually assaulted victims ages 5 to 75 in hospitals across Britain over more than four decades, investigators say.
A series of reports released Thursday found that Savile, who had unsupervised access to multiple hospitals as a celebrity fundraiser, abused both patients and hospital workers. Investigators said of the 60 alleged abuses at Leeds general infirmary, three were rapes.
There were also reports Savile claimed to have performed sex acts on the dead. Dr. Sue Proctor, who led one of the investigations, said although the allegations could not be verified, access to hospital mortuaries in the 1980s was "lax."
According to The Telegraph, investigators were given "macabre accounts" of Savile "acting unacceptably" with dead bodies in the mortuary.
Staff were told about some of the incidents, but no allegations reached senior managers, the report said. According to investigators, although there was no way to prove Savile interfered with the bodies, "it is evident his interest in the mortuary was not within accepted boundaries."
According to The Telegraph, 19 of those who came forward were under 16 years old and 19 victims were female hospital staff members.
Savile began working for the hospital radio service before becoming a regular visitor and volunteer porter, The Telegraph reported. He had access to keys to several departments and had multiple offices in the hospital.
Savile's reputation collapsed after he died in 2011, when hundreds of witnesses and victims came forward accusing him of sexual abuse.
The investigation included interviews with more than 200 people and a review of more than 1,300 documents, The Telegraph reported.
The Associated Press contributed to this report.