Jill Kelley Cozies Up to Marco Rubio at Fundraiser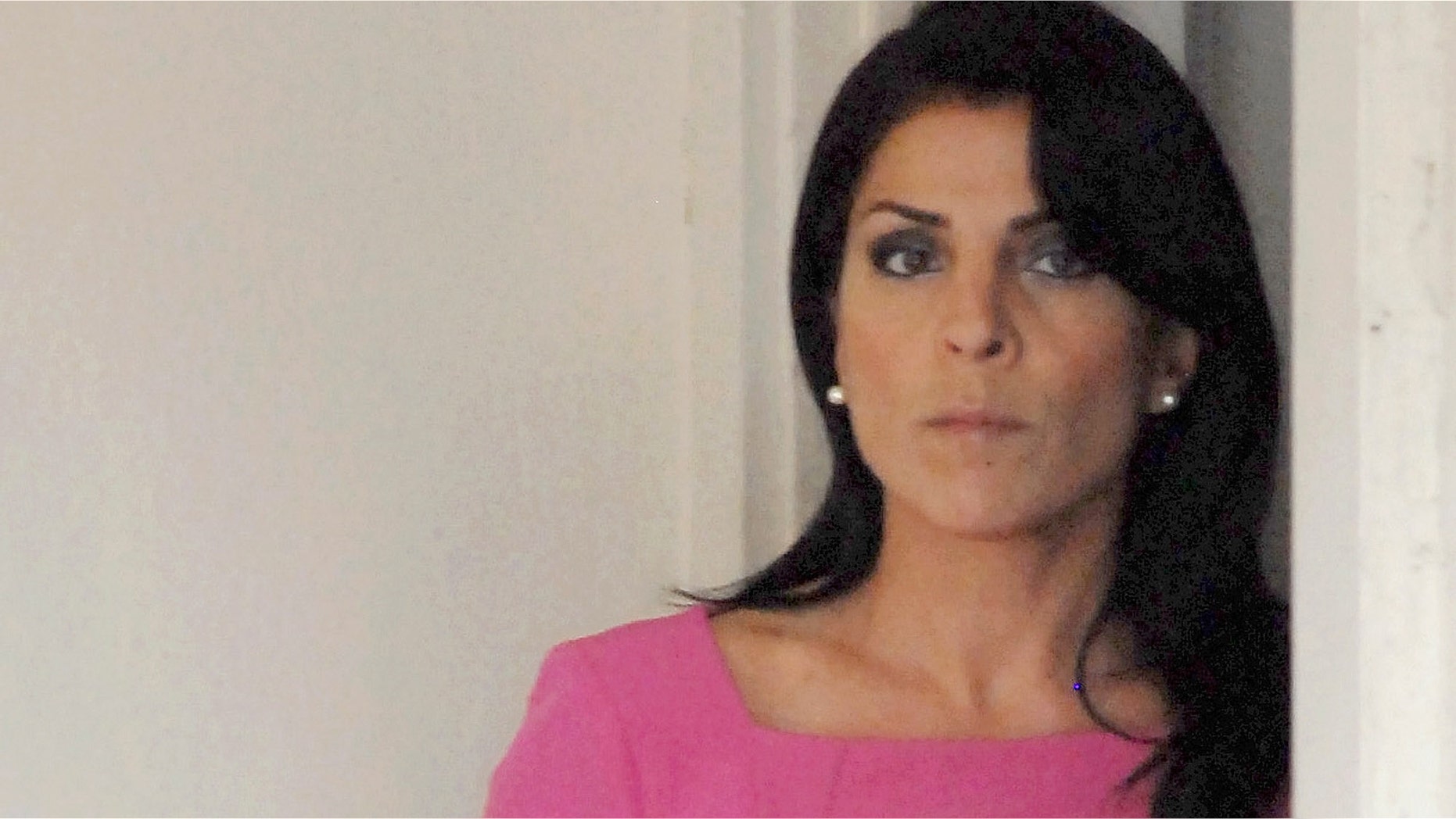 Sultry vixen Jill Kelley, who triggered the ongoing military scandal after receiving threatening emails from a jealous rival, also used her connections to cozy up to Cuban-American Senator Marco Rubio, the New York Post is reporting.
The Tampa socialite, who is at the center of the saga that brought down former CIA head David Petraeus, showed up at a Rubio fundraiser in a skin-tight, low-cut dress then used her Petraeus ties to take a photo with the handsome Florida Republican.
The wife of a cancer surgeon even had the audacity to forego paying the $1,000 entrance fee to attend the March 2010 fundraiser.
"Jill Kelley loves the spotlight and it was disrespectful that she came to our event without paying when people paid $1000 plus," a witness told the Post's Page Six.
A source told the paper she was not on the guest list, and she came in, asked for a photo and left.
Kelley's love of parties helped her climb to the top of Tampa's small social ladder – but her fall from it was remarkably spectacular.
Although Petraeus' affair with his biographer, Army Reserve officer Paula Broadwell, was the immediate cause of his downfall, Kelley and her relations with the Tampa Air Force base and the U.S. Central Command have surfaced as a sort of connective tissue for the growing scandal.
The tangled web enveloping the daughter of Lebanese refugees, her twin sister, former CIA chief Petraeus, and Marine Gen. John Allen, who succeeded Petraeus as the top American commander in Afghanistan, has spread to include questions about a cancer charity Kelley and her doctor-husband, Scott, founded.
Accounts of lavish parties at her bay front mansion with politicians and military generals have been replaced by reports of her family's financial woes and other dirty laundry, and claims she used her close friendship with Petraeus to try to further lucrative business dealings. Now, even her "Friends of MacDill" Air Force base access pass has been unceremoniously revoked.
On Wednesday, a New York businessman said Kelley was introduced to him at the Republican National Convention in Tampa in August as someone whose friendship with Petraeus would help facilitate a no-bid deal with South Korea on a coal-gasification project. She would supposedly be in a position to help broker the billion-dollar deal directly with the Korean president, and expected a 2 percent commission, said Adam Victor, president and chief executive officer of TransGas Development Systems.
Kelley is an honorary consul for South Korea, a ceremonial position, and got diplomatic plates for her car. But after flying Kelley to New York to discuss how she could help, Victor says he concluded she had little to offer in the way of deal-making expertise or connections with Korean leaders.
It was Kelley's complaints to an FBI agent about alleged threats from Broadwell that led to the general's resignation last week and has sidelined Allen's nomination to become the next commander of U.S. European Command and the commander of NATO forces in Europe.
The agent was Frederick W. Humphries, 47, a veteran counterterrorism investigator in the Tampa office, and he was among the FBI employees Kelley met during the academy, which lasted from Sept. 13 to Nov. 30, 2011, the AP learned.
Both Petreaus and Allen have been guests at the Kelleys' 5,000-square-foot home on Bayshore Boulevard, which records show they purchased in 2004 for about $1.5 million. Jill Kelley's twin sister, Natalie Khawam, also lives there.
The five-bedroom, three-and-a-half-bath brick Colonial with its stately white columns is on the main parade route for the Gasparilla Pirate Festival, Tampa's answer to Mardi Gras. And the couple soon gained a reputation for their sumptuous and well-attended affairs.
Aaron Fodiman, who's been publisher of Tampa Bay Magazine for 27 years, said there's a sense that Kelley's many efforts to rise socially have been undercut by the scandal.
"I think she has now been tainted," he said. "Just too much has come out, that even if it's not true, people will remember. I would imagine that they will ultimately leave the community."
With reporting by The Associated Press. 
Follow us on twitter.com/foxnewslatino
Like us at facebook.com/foxnewslatino