Jihadists push Syria rebels out of Raqa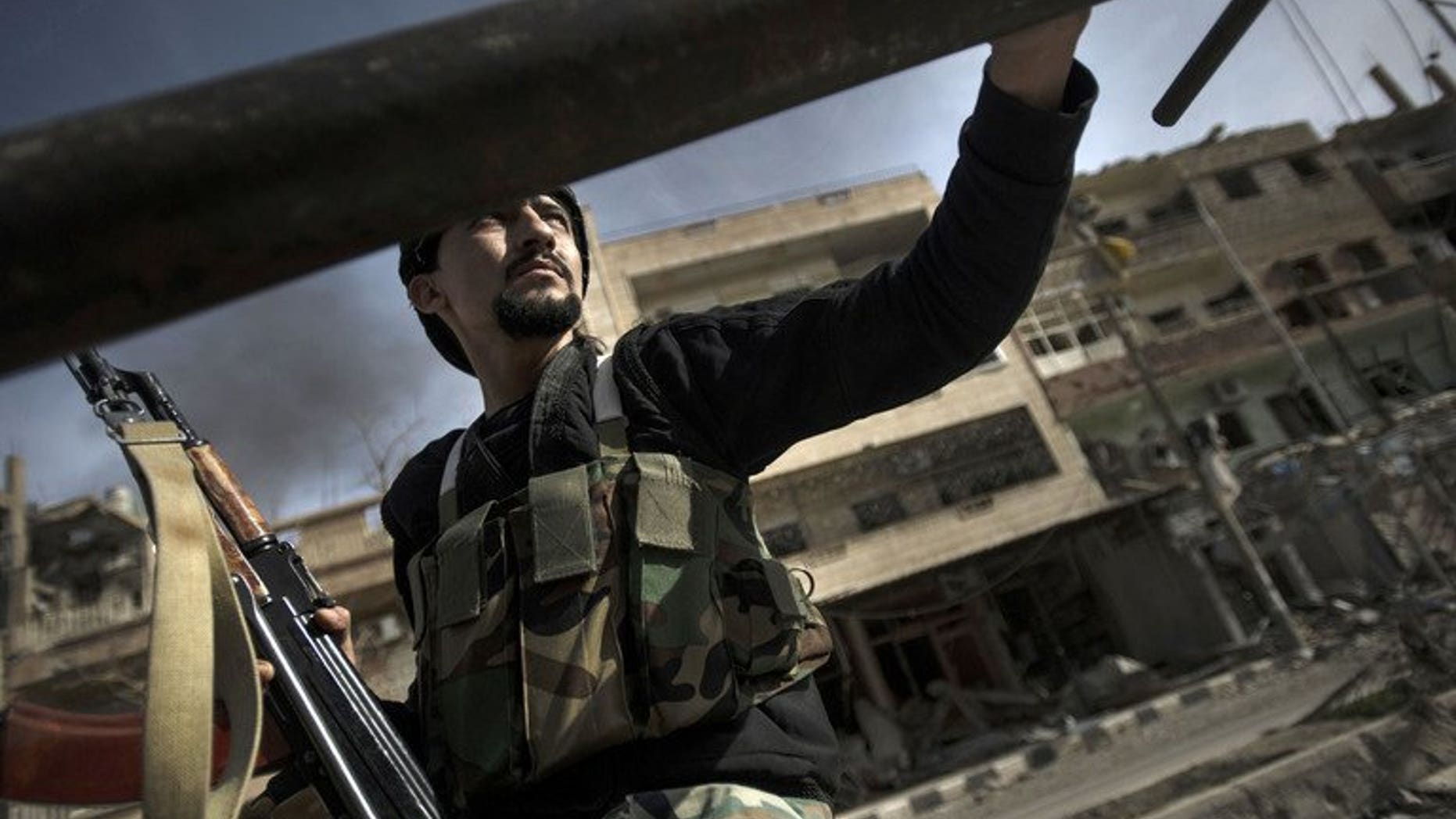 BEIRUT (AFP) – A jihadist group has expelled rebel Free Syrian Army fighters from their positions in the northern city of Raqa, a watchdog reported on Wednesday.
"Fighters from the Islamic State of Iraq and the Levant (ISIS) have taken control of the positions of the Ahfad al-Rasul brigade in Raqa," the Syrian Observatory for Human Rights said.
For more than a week, clashes have pitted jihadists against the Ahfad al-Rasul brigade, a part of the mainstream Free Syrian Army, which has the backing of many Western and Arab countries.
The fighting between the two rebel groups erupted when ISIS attacked Ahfad al-Rasul positions in the city, according to the Observatory and brigade officials.
"They wanted to take our munitions and weapons," an official from Ahfad al-Rasul told AFP on condition of anonymity.
Late on Tuesday, the jihadists blew up a car in front of an Ahfad al-Rasul post in the city, killing at least five fighters, before going on to seize control of all its positions.
"ISIS wants to control the whole city," said the Observatory's head, Rami Abdel Rahman.
Islamist fighters captured Raqa in March, making it the only provincial capital to have fallen out of regime hands since the March 2011 start of Syria's uprising against President Bashar al-Assad.
Residents have since staged several demonstrations against exactions by ISIS, which has links to Al-Qaeda.
ISIS has been accused of taking hundreds of anti-regime fighters hostage and imposing their ultra-conservative interpretation of Islam in areas under their control.