JetBlue passengers comfort grandma of Orlando victim with card, moment of silence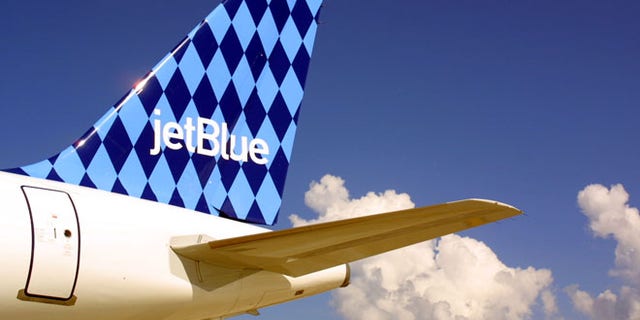 NEWYou can now listen to Fox News articles!
Luis Omar Ocasio-Capo, 20, was one of the youngest of the 49 victims murdered in the Pulse nightclub in Orlando, Florida this weekend.
"He had an entire life ahead of him. He was a happy soul. All he liked to do was just dance, all he liked to do was listen to music," his friend Jose Angel Rodriguez said in an emotional video posted on his Facebook page.
Ocasio-Capo's grandmother was on a JetBlue flight on the way to her grandson's funeral, when fellow passengers and flight attendants came together to comfort and pay respects to her unthinkable loss.
Travelling alone, crew escorted her to her seat, offering her water, a pillow and blanket, and tissues should she need them.
Flight attendant Kelly Davis Karas posted this message on her Facebook Page following the June 14 flight:
Karas explained that she took it upon herself to pass around paper to every passenger and invite them to sign a makeshift condolence card for the woman.
People wrote paragraphs, giving their support for love and peace, and some even contributed money to her in honor of the woman's grandson.
At the end of the flight, as passengers departed the plane, every one stopped to personally pay their respects to the grieving grandmother.
With the woman's permission, JetBlue made an announcement and at the request of a couple of passengers, the flight had a moment of silence.
Karas' Facebook post has been shared over 80,000 times.