Jet Skis and WaveRunners becoming a favorite tool to smuggle in people, drugs from Mexico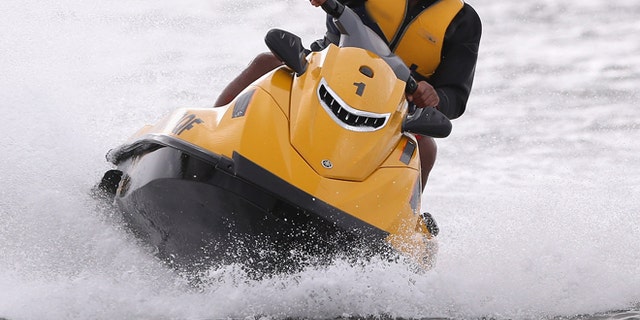 Human traffickers are getting a little more sporty.
Increasingly, smugglers are using watercraft such as Jet Skis and WaveRunners to transport people illegally to the United States, according to the San Diego Union-Tribune.
In fact, the newspaper says, it is now the preferred way to smuggle people – as well as drugs and perhaps also weapons – into San Diego.
The U.S. Coast Guard has been ramping up its enforcement efforts, which seems to be having some effect, the Tribune says.
In a three-month period in the fall of 2013, federal officials arrested 50 smugglers who were using watercraft. In the fall of last year, such apprehensions dropped to just ten, the Tribune says.
"It's become a routine conveyance of organized crime. Because of that, and because 50 to me is a high number, I see that as a security threat," said Coast Guard Capt. Jonathan Spaner, who headed a campaign to fight the watercraft smuggling.
"I think our system of sensors is very good, and we're very good at detecting when this happens," Spaner said.
Part of the appeal of watercraft as a smuggling tool is that they are inexpensive or easy to steal, usually from San Diego rental companies. Watercraft can be rented for relatively low cost, about a $500 deposit in San Diego, the Tribune says, citing a survey it conducted of advertised fees.
"That vehicle can be used to smuggle at least two people per trip, with customers paying upwards of $7,000 each," the Tribune reported.
The trip, like so many across U.S. borders, is fraught with danger.
"You see the sandy beaches, you see the palm trees – but just the 10 to 20-mile trip from somewhere in Mexico to here, it can be extremely hazardous," said Lt. Commander Jason Cameron, who is captain of a Coast Guard cutter. "Once you get out of the harbor, it's an unprotected environment."
Follow us on twitter.com/foxnewslatino
Like us at facebook.com/foxnewslatino