Jeremy Irons pays environmental visit to French parliament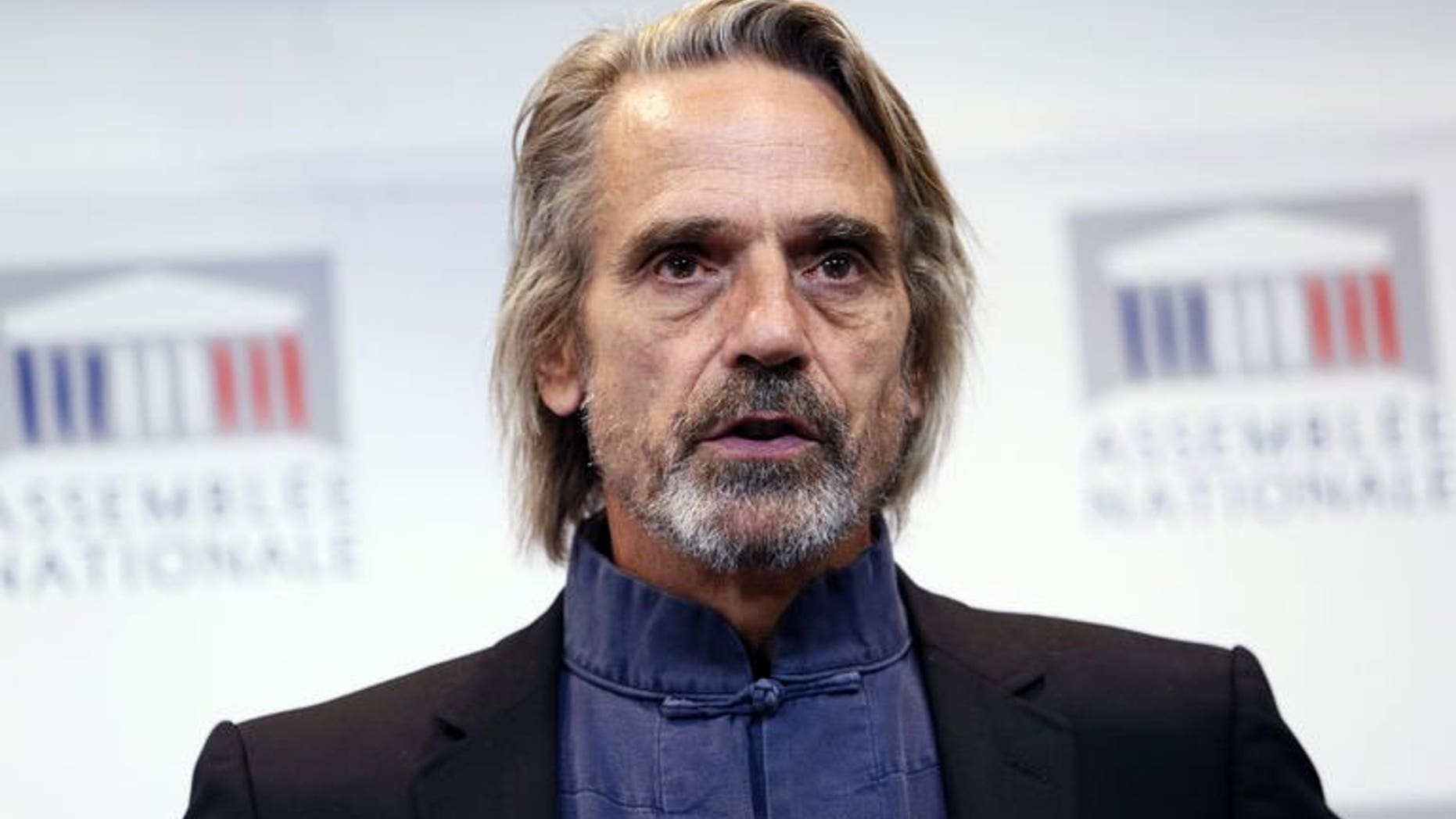 PARIS (AFP) – Actor Jeremy Irons dropped into French parliament Wednesday to showcase his documentary denouncing the devastating effects of overconsumption and waste on the world, ahead of a government conference on the environment.
"Trashed" -- screened at the Cannes Film Festival last year -- follows the British Academy Award winner around the world to places ravaged by trash and raises the alarm on the harmful effects of overconsumption and toxic chemicals.
Invited by campaign groups and members of the sustainable development commission of the lower house National Assembly, Irons defended the concept of a "circular economy", which aims to break away from the world's familiar pattern of "producing, consuming, throwing away."
"We live in a finite world, we have a growing population and it makes complete sense to reuse", he said at a press conference before the screening of the film.
A circular economy aims to remanufacture or reuse products to avoid waste, as opposed to today's so-called linear economy, where people dig up the earth's riches, make products and then discard them, often back into the soil.
Irons's visit to parliament comes ahead of a government conference on the environment that kicks off on September 21, where the concept of a circular economy will be one of the main themes.