Japan's leader Abe heads to New York to meet Trump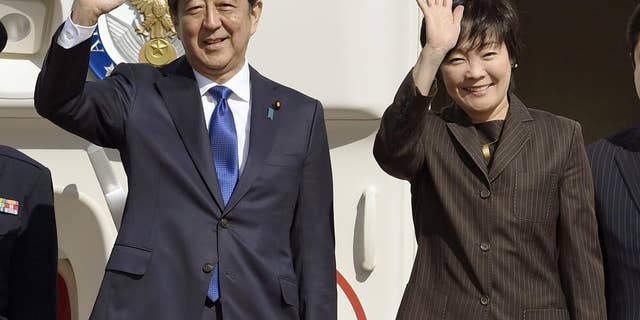 TOKYO – Japan's leader will likely seek reassurances that President-elect Donald Trump remains committed to the U.S.-Japan security alliance when the two meet in New York on Thursday.
Prime Minister Shinzo Abe plans to meet the incoming president in what will be Trump's first meeting with a world leader since his election last week.
Statements made by Trump during the campaign have caused consternation in many world capitals, including Tokyo.
Trump said he would demand that allies such as Japan and South Korea contribute more to the cost of basing U.S. troops in their countries.
Such comments have worried Japan at a time when the threat from North Korea is rising, and China is challenging the U.S.-led security status quo in the Pacific.
Both Japan and South Korea already pay considerable sums to support the U.S. bases, and note that it's also in America's strategic interest to deploy troops in the region.
Abe may also try to sway Trump on the Trans-Pacific Partnership, a 12-country trade agreement that the president-elect opposes.
It appears unlikely that the U.S. Congress will ratify the treaty. The pact is expected to be discussed in a side meeting at the annual summit of the Asia Pacific Economic Community in Peru, where Abe heads after New York.