Japan's economy grows at 1.7 percent annual pace in Jan-Mar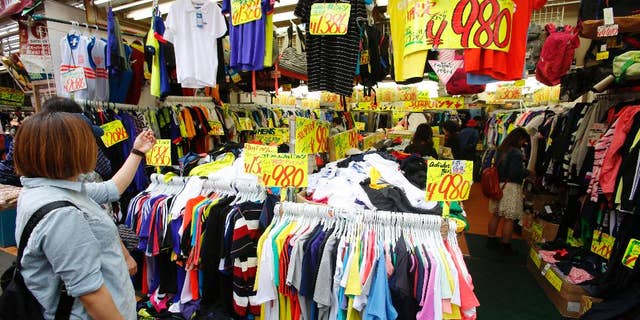 NEWYou can now listen to Fox News articles!
TOKYO – Japan's economy grew at a better than expected 1.7 percent annual pace in March, as higher government outlays helped offset relatively weak business investment and exports.
The Cabinet Office reported Wednesday that the quarterly pace of GDP growth for the world's third-largest economy was 0.4 percent.
Most economists had forecast that growth would be flat at best.
Private consumption, which accounts for Japan's largest share of growth, rose by an anemic 0.5 percent, while public demand expanded by 2.6 percent. Business investment and spending on housing declined.
Despite the upbeat first quarter figures, recent weak data have raised expectations that Prime Minister Shinzo Abe may put off a planned sales tax increase due in April 2017 to prevent further disruptions, given the faltering progress toward a sustained recovery.
The upbeat news also dashed hopes for a fresh burst of stimulus, leading the yen to gain against the U.S. dollar in early trading in Tokyo, while share prices fell.
The dollar was trading at about 108.85 yen by mid-morning, down from 109.14 late Tuesday. The Nikkei 225 stock index fell 0.6 percent.