Japan's Abe 'fighting against time' to seek release of hostages held by Islamic State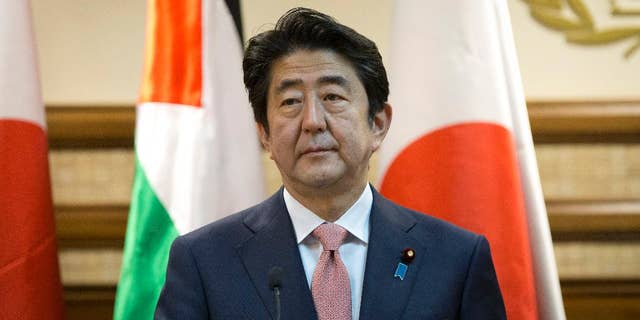 TOKYO – Japanese Prime Minister Shinzo Abe said Wednesday that he was expending maximum efforts in a "tough fight against time" to free two hostages the Islamic State group is threatening to kill within 72 hours.
Abe returned to Tokyo from a Middle East tour and told reporters he was consulting with leaders in the region. He said he instructed officials to use all possible diplomatic channels to seek the hostages' release.
Abe and other government officials have not said directly whether or not Japan was considering paying the $200 million in ransom being demanded for the captives, Kenji Goto and Haruna Yukawa.
Earlier, the government spokesman, Yoshihide Suga, confirmed that Japan believed the threat to be authentic and emphasized that Japan's aid to the region was not a threat to Muslims.