Japanese PM Reverses Decision, Allows U.S. Marines to Stay on Okinawa Base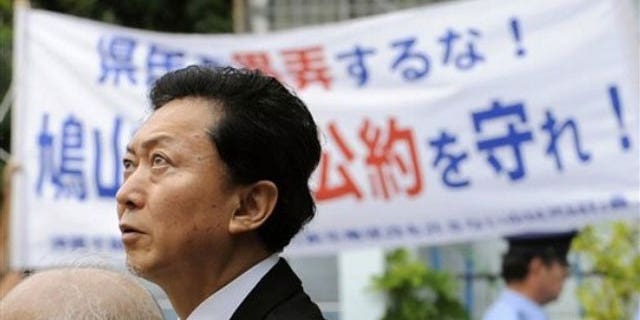 Japanese Prime Minister Yukio Hatoyama has backtracked on his campaign promise to close the U.S. Marine base in Okinawa.
Hatoyama had pledged to close the base but now says he's decided to keep Marine Corps Air Station Futenma on the strategically important island, which is close to Taiwan and the Chinese mainland and not far from the Korean peninsula.
Hatoyama told reporters that it's of "utmost importance" to place U.S.-Japan ties on a "secure relationship of trust."
Traveling in Beijing, Secretary of State Hillary Clinton commended what she called a difficult, but correct decision.
The island hosts more than half the 47,000 American troops in Japan under a mutual security pact.
The Associated Press contributed to this report