Freed Japanese journalist held by Al Qaeda says it was 3 years of 'hell'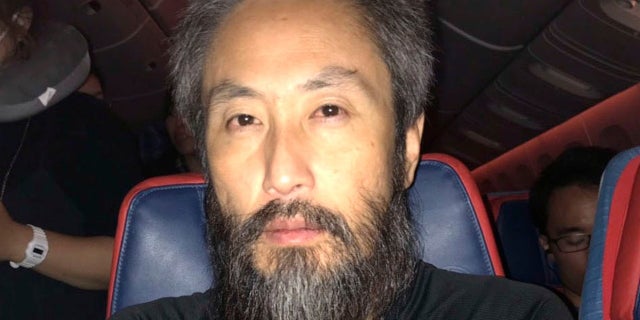 A Japanese journalist freed from captivity in Syria after being kidnapped by an Al Qaeda branch opened up about the 40 months of "hell" he endured.
Jumpei Yasuda arrived home in Japan Thursday after he was kidnapped in 2015 by al-Nusra Front. The group changed its name to Hayat Tahrir al-Sham, NPR reported.
Yasuda described the years in captivity as "hell" and said he was kept in a tiny cell and tortured. He said there was a period of time when he was not allowed to bathe for eight months.
"Day after day, I thought, 'Oh, I couldn't go home again,' and the thought takes over my head and gradually made it difficult for me to control myself," he told Japan's NHK television.
JAPAN AWAITS ID CONFIRMATION OF REPORTER FREED FROM SYRIA
Yasuda said he was also forbidden from making any noise.
"Because I couldn't wash my hair, my head itched - but when I scratched, that made noise," he told the Asahi Shimbun, a Japanese newspaper, according to Reuters.
"Breathing through my nose, cracking my knuckles, moving while I slept - everything was forbidden," he continued.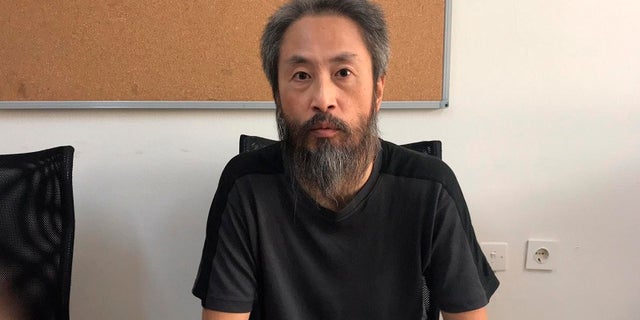 The journalist said he didn't eat for 20 days in order to avoid moving.
"I was skin and bones, horribly nauseated. If it had gone on much longer, I would probably have died, but I was finally moved to a different place," he said.
The journalist said he was brought food but it was canned and he didn't have a can opener.
JAPAN: MAN BELIEVED TO BE MISSING JOURNALIST IN SYRIA FREED
His release Tuesday came suddenly as his captors drove him to the border with Turkey and dropped him off and handed over to the Turkish authorities, he said.
Yasuda, who started his career at a local newspaper, said he was "happy to be free" but worried about what will happen next.
"I'm so happy to be free," he said. "But I'm a bit worried about what will happen to me or what I should do from now on."
Syria has been one of the most dangerous places for journalists since the conflict there began in March 2011, with dozens killed or kidnapped. Several journalists are still missing in Syria and their fates are unknown.
The Associated Press contributed to this report.