Japan Searches for Ship Swept Away in Tsunami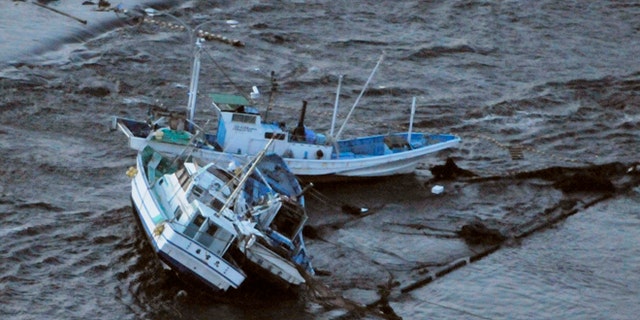 TOKYO -- A Japanese coast guard official says a search is under way for a ship carrying 80 dock workers that was swept away when a tsunami struck the northeastern coast.
The vessel was washed away from a shipbuilding site in Miyagi prefecture (state). That's the area most affected by a massive offshore earthquake on Friday. The quake triggered the tsunami.