Japan reports inflation, household spending soften in July; incomes rise on bonus payments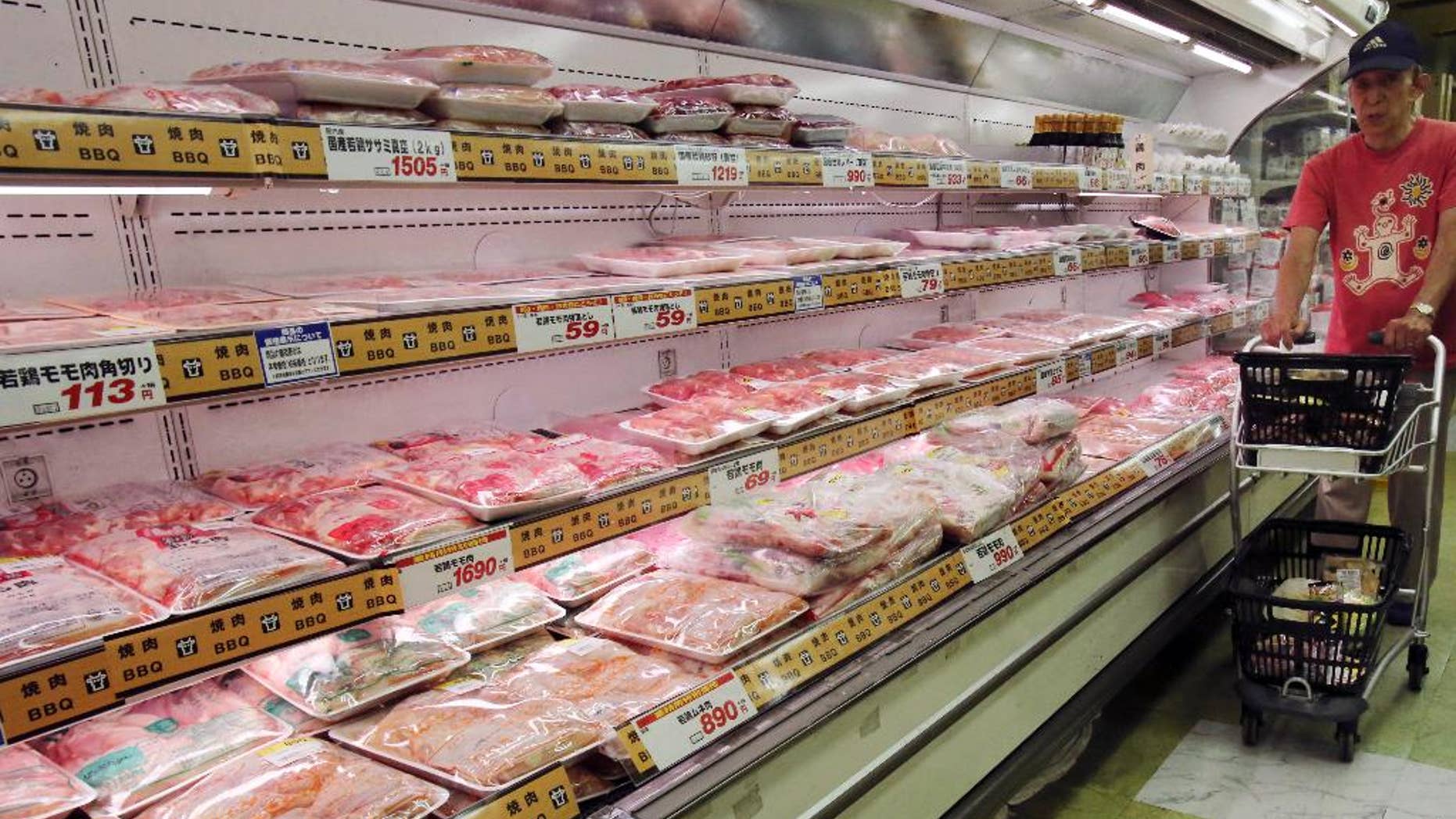 TOKYO – Japan's inflation rate and household spending slowed in July, according to data released Friday that will likely raise pressure on the central bank to up its barrage of monetary stimulus.
The inflation rate in July was 0.2 percent, compared with 0.4 percent in June. Core inflation excluding volatile food prices was flat.
Price increases have moderated with the fall in oil prices, but that effect is thought to have peaked this summer. Still, inflation is still far from the official target of 2 percent set by the central bank and government.
Japan's economy contracted 1.6 percent in April-June, but many economists are forecasting a renewed expansion in the current quarter.
The Bank of Japan is spending trillions of yen (billions of dollars) a month on asset purchases intended to push inflation higher and end years of deflation, or chronic price decreases.
The idea is to get consumers and businesses to spend more money and spur growth, but so far the spending that accounts for most of Japan's economic activity has failed to pick up despite modest increases in some workers' wages.
Household spending fell 0.2 percent in real terms on an annual basis in July, though incomes rose 5.4 percent in real terms, likely thanks to semi-annual bonus payments.