Japan photographer says govt took his passport over reporting plan in Syria, demands return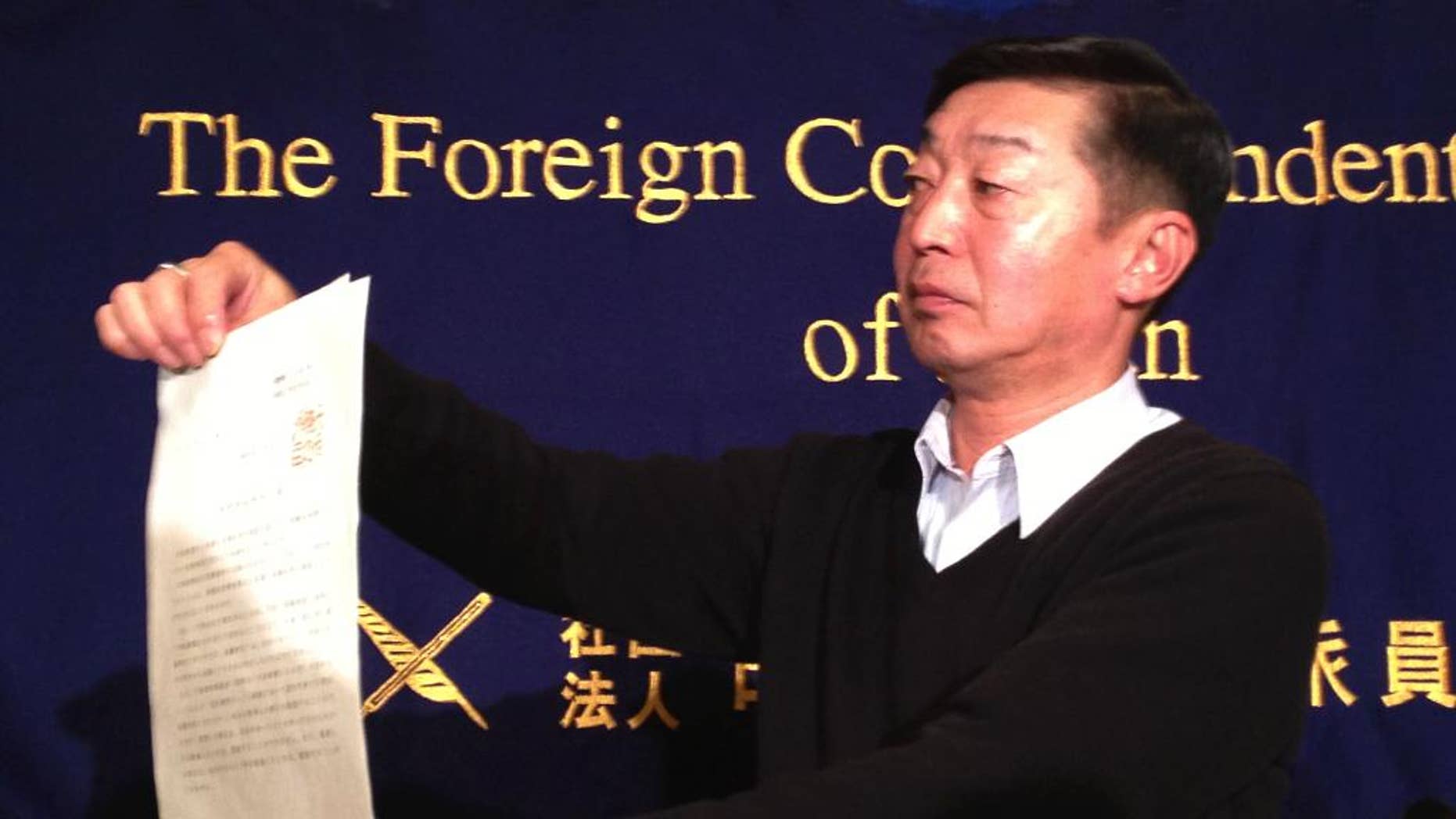 TOKYO – A Japanese photographer says he was forced to give up his passport because of a planned reporting trip to Syria, complaining the confiscation only violated his constitutional right of travel and press freedom and took away his work.
Yuichi Sugimoto, 58, said Thursday that several Foreign Ministry and police officials visited his home Saturday in Niigata, northern Japan, citing the risk of his planned trip that had been published in local media. Sugimoto said, fearing arrest, he handed over his passport.
Top government spokesman Yoshihide Suga has defended the measure, the first such case under the passport law, given the risk in Syria and the government's responsibility to protect its people.
Japan is still in shock from a recent hostage crisis where two Japanese were allegedly beheaded by militants.