Japan organizer: No history book at hotel during Asian Games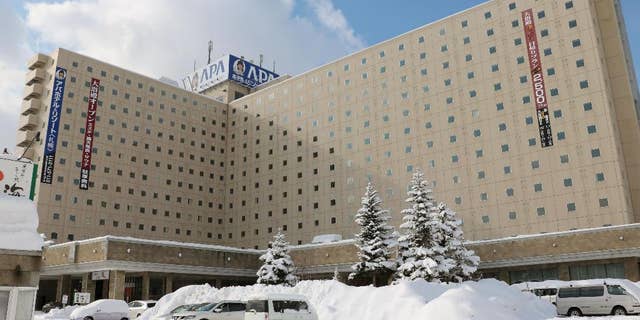 TOKYO – Japanese organizers for next month's Asian Winter Games say contentious history books will be removed from guestrooms at a hotel that will be used to house athletes.
The organizers also say Chinese athletes will stay at another hotel in accordance with a request from Beijing.
A rapidly growing Japanese hotel chain operator, APA Group, has faced criticism in China and elsewhere over a history book written by its owner which says the 1937 Nanjing Massacre was fabricated. A copy of the book is placed in each guestroom.
Japanese organizers and the hotel said Tuesday they have agreed that all printed materials, including the book, will be removed from guestrooms at APA's Sapporo hotel during the Feb. 19-26 event.