Japan decides to boot Chinese activists in isle dispute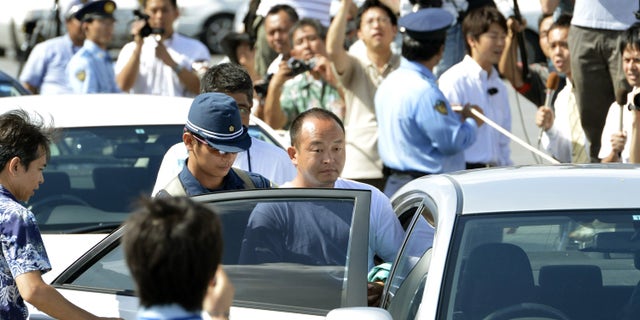 TOKYO – Japan has decided to deport 14 Chinese activists who were arrested this week for landing without authorization on disputed islands in the East China Sea.
Chief Cabinet Secretary Osamu Fujimura said Friday that Japan will deport the activists and not press further charges. Prime Minister Yoshihiko Noda called the incident "extremely regrettable."
Five of the activists were arrested Wednesday after landing on one of the islands. The others who stayed behind were also taken into custody.
The uninhabited islands are known as Senkaku in Japanese and Diaoyu in Chinese. They're controlled by Japan but also claimed by China and Taiwan.
The arrests prompted protests in Hong Kong and Beijing. Japan's move to quickly deport the activists was seen as an attempt to keep the incident from further inflaming protests.