Jailed Iranian pastor Youcef Nadarkhani writes thank you letter to supporters from prison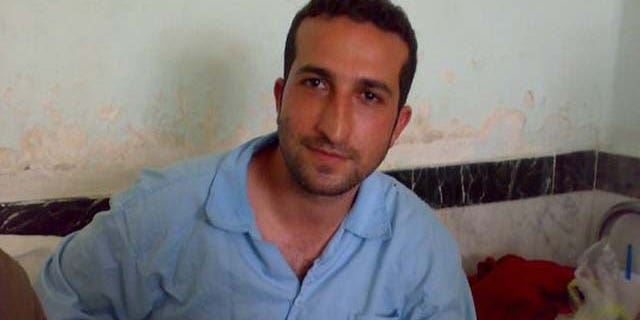 The Christian pastor on death row in Iran has reportedly written a letter thanking his supporters and blasting those who he said use "insulting words" against Islam in what he considers a misguided effort to help his cause.
Washington-based human rights group American Center for Law and Justice released what it says is a letter written by Youcef Nadarkhani earlier this week from a prison in the Lakan Province of Iran, where he is currently being held for charges of practicing Christianity and renouncing Islam. If the letter is real, it is the first time Nadarkhani has been heard from in a year.
"First, I would like to inform all of my beloved brothers and sisters that I am in perfect health in the flesh and spirit," begins the letter, which is addressed to "All those who are concerned and worried about my current situation."
"From time to time I am informed about the news, which is spreading in the media, about my current situation…or campaigns and human rights activities which are going on against the charges which are applied to me." Another passage from the pastor's letter reads, "I do believe that these kind of activities can be very helpful in order to reach freedom, and respecting the human rights in a right way can bring forth great results in this."
Nadarkhani also mentions those who have used his cause to attack Islam, saying "burning and insulting" is not "reverent" behavior. He did not specifically mention controversial Florida Pastor Terry Jones, who claims to have burned Korans in April to show solidarity with Nadarkhani.
The letter was obtained by evangelic ministry Present Truth, which operates missions in Iran. The group also had the letter translated into English from the pastor's native language of Farsi.
"Present Truth Ministries received the letter from its sources inside Iran. We believe the sources providing this letter have proven to be credible throughout this case and, therefore, we believe that Pastor Youcef is the author," Jordan Sekulow, executive director of the ACLJ, told FoxNews.com.
Nadarkhani has been jailed since being arrested in 2009 after he went to his son's school to complain about them starting mandatory Koran classes.
He was then charged with apostasy from Islam. He was found guilty by the Iranian Supreme Court and sentenced to death and has been imprisoned ever since.
His attorney in Iran was recently arrested and sentenced to nine years in prison. He has also been barred from practicing or teaching law for ten years.