Jaguar Land Rover to create 1,700 jobs in UK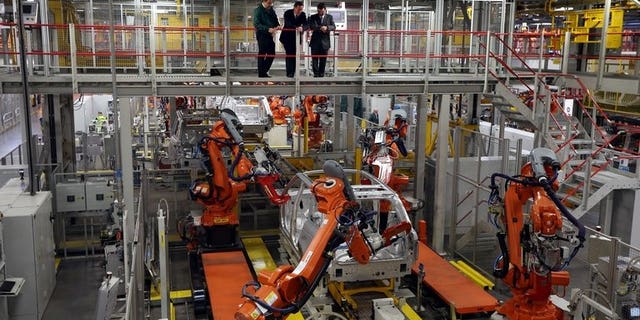 LONDON, England (AFP) – Indian-owned luxury carmaker Jaguar Land Rover said Tuesday that it will create 1,700 jobs at a British plant in a ??1.5-billion ($2.4-billion, 1.8-billion-euro) investment.
The new jobs will be created at its factory in Solihull, near Birmingham, said a statement from Jaguar Land Rover, which is owned by India's Tata Motors.
"Jaguar Land Rover today announced an investment ... to introduce an all-new technically-advanced aluminium vehicle architecture in forthcoming models," it said.
"To support this strengthening of the Jaguar product portfolio 1,700 new jobs will be created in the UK at our advanced manufacturing facility in Solihull."
The news was unveiled by JLR chief executive officer Ralf Speth at the Frankfurt Motor Show.
"Jaguar Land Rover is a business driven by design, technology and innovation and this investment and level of job creation is yet further evidence of our commitment to advancing the capability of the UK automotive sector and its supply chain," Speth said.
Tata Motors bought Jaguar and Land Rover from Ford Motor in 2008 for $2.3 billion as part of plans to expand its reach beyond Asia.