Jagermeister Pool Party In Mexico Leaves 1 In Coma; 8 Hospitalized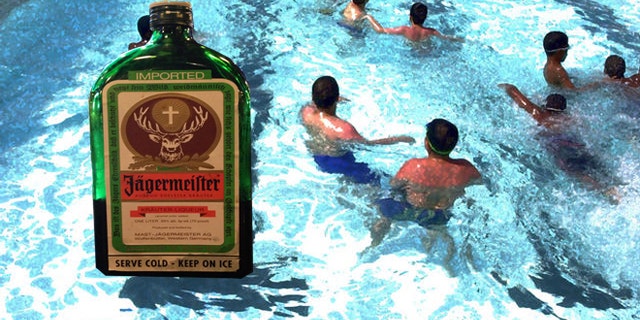 Normally parties that involve gratuitous amounts of Jagermeister end up with someone throwing up in the pool. But at one Mexican fiesta, it ended with gallons of liquid nitrogen being dumped into the pool.
During a weekend pool party organized by the German alcoholic beverage maker Jagermeister in the city of León, organizers of the event poured liquid nitrogen into the water. The resulting toxic cloud that formed when the nitrogen reacted with the chlorine in the pool left one man in a coma and eight others hospitalized.
Witness accounts and video from the event show partygoers milling about the pool until they realized that those in the water were passing out and calling for help.
Mexican media identified one of the victims as 21-year old José Ignacio López del Toro, who is currently hospitalized and in a coma. They eight other people who suffered from injuries at the party received medical attention in the Campestre Medical Hospital and have since been released.
So far no charges have been filed in the case. But Assistant Attorney General Manuel Angel Hernández announced that his office has begun a preliminary investigation to see if criminal charges would be filed in regards to the incident.
Jagermeister has not responded to a request for comment.
The party was attended by 200 young people and several hostesses serving the potent German liquor. At one point during the festivities, men in orange jumpsuits dumped the large containers of liquid nitrogen in the pool.
Soon after, partygoers noticed their fainted companions, raised the alarm and helped pull people from the pool.
"They realized that I had fainted because they saw the tray floating alone in the pool, otherwise I might have drowned," Jael Jiménez, a partygoer who fainted in the pool, told the Daily Mail.
Follow us on twitter.com/foxnewslatino
Like us at facebook.com/foxnewslatino