Ivory Coast frees 14 Gbagbo aides on bail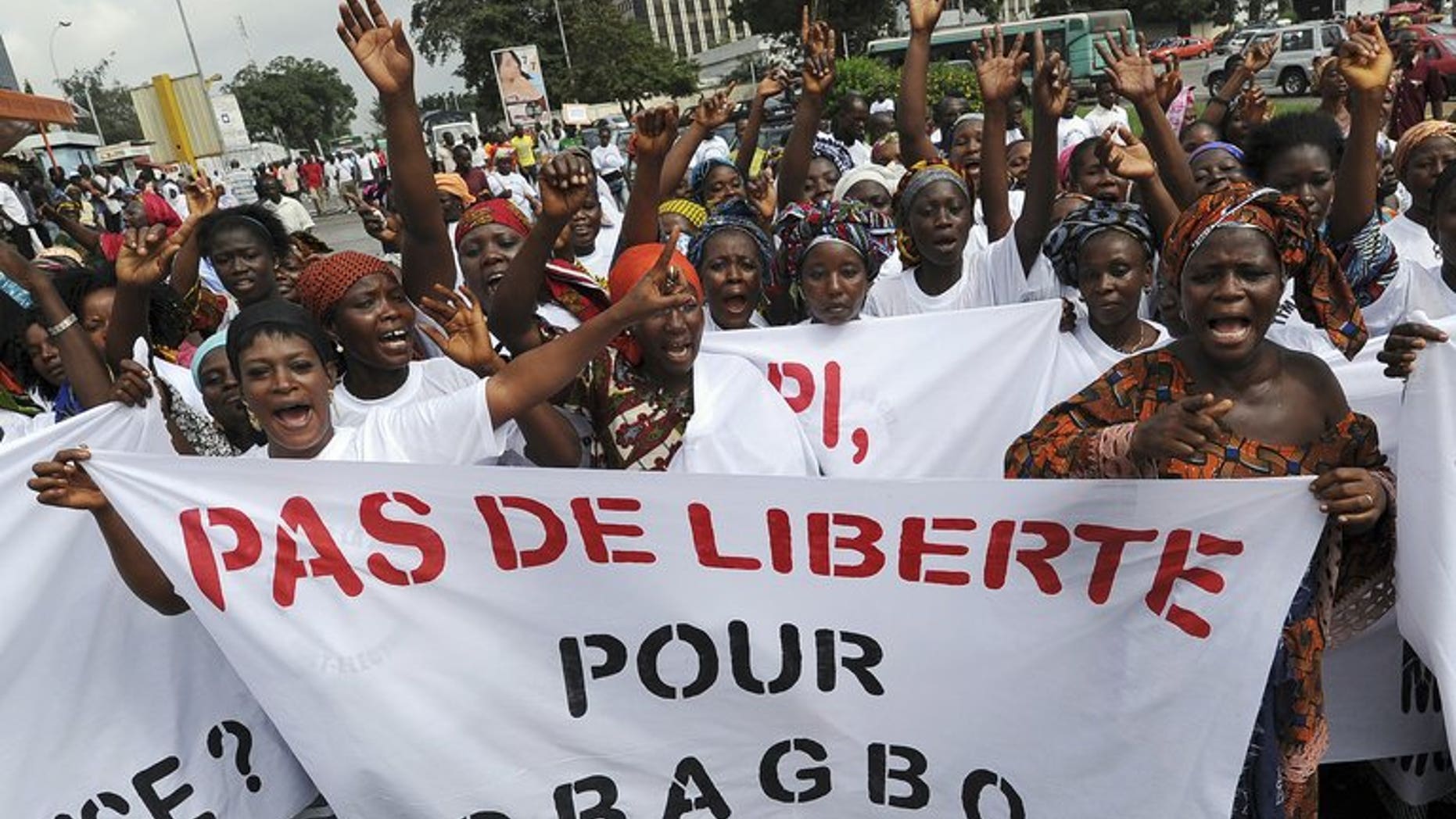 ABIDJAN (AFP) – An Abidjan court on Monday released on bail 14 aides of former president Laurent Gbagbo, including his son Michel, who had been detained in the aftermath of Ivory Coast's deadly 2011 crisis.
"They are only being freed on bail, the proceedings leading up to the verdicts are in progress and will most likely be concluded by year's end," said a justice ministry statement read out on state television.
Laurent Gbagbo was ousted in April 2011 after a deadly four-month crisis sparked by his refusal to concede electoral defeat to Alassane Ouattara, who was eventually sworn in a month later.
The former president was arrested and later transferred to the International Criminal Court (ICC) in The Hague, where he faces four counts of crimes against humanity over the violence.
Among those granted bail Monday are his son Michel, a French-born 43-year-old dual national.
Pascal Affi N'Guessan, former president of Gbagbo's Ivorian Popular Front, and Justin Koua, the party's youth leader, were also freed.
Eight close aides of the ousted president were already released on bail late last year, a move seen as answering mounting concern that Ouattara was handing down victor's justice.
Gbagbo's wife Simone is still being detained in Ivory Coast and faces trial over her involvement in the violence, which left an estimated 3,000 people dead.
The ICC also has a warrant against her, but the Ivorian authorities have not yet given a formal reply.