Italy's populist 5-Star eyes anti-populist power play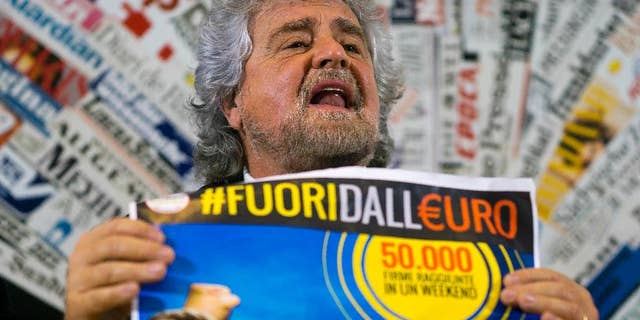 ROME – Italy's populist 5-Star Movement has voted to join the liberal ALDE group in the European Parliament in an about-face power play that has sent shockwaves through the European Union legislature.
In an online ballot ending Monday, 78.5 percent of 5-Star voters agreed to join ALDE. The group is headed by Belgian Guy Verhofstadt, who is seeking to become EU Parliament president in a vote next week.
The ALDE leadership will meet on the request later Monday. The 5-Star Movement left the EFDD group, where it had Britain's far-right UK Independence Party as an ally.
UKIP's Nigel Farage, referring to the 5-Star founder, said "Beppe Grillo will now join the Euro-fanatic establishment."
By getting the 5-Star Movement on board, ALDE would move from the fourth biggest group in Strasbourg to the third.