Italy's new PM pushes for European banking union in visit to France, says it can boost jobs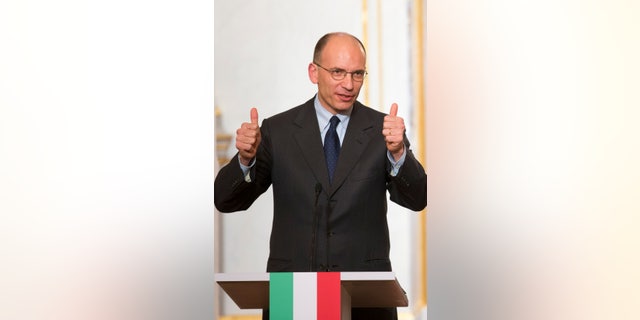 PARIS – Italy's new premier is pushing for the creation of a full-fledged European banking union and wants results before the EU summit next month.
Enrico Letta said at a news conference Wednesday with French President Francois Hollande that "we mustn't waste time on this."
He hopes it can create jobs by helping companies get lower interest rates. Letta was in Paris a day after taking office. He visited Germany on Tuesday and heads to Brussels on Thursday.
Letta said he looks for "very clear, very precise" measures at the June summit with "solutions that are good for all."
A banking union is a cornerstone to end the eurozone's three-year-old crisis, but Germany, Europe's biggest economy, fears it might mean new costs to bail out ailing banks in other European nations.