Italy PM-designate focuses on savings lost in bank failures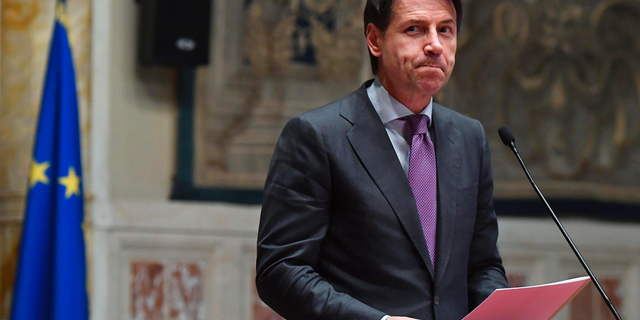 ROME – Italy's premier-designate, Giuseppe Conte, is meeting with the Bank of Italy governor as part of consultations ahead of forming a government.
While customary, the meeting Friday with Ignazio Visco has significance given the 5-Star Movement's call not to confirm the renewal of his mandate.
Conte is expected to discuss the loss of Italian savings when a series of small banks failed, after meeting with some of those who lost money Thursday evening. While the outgoing government has covered a very small part of the losses, Conte says he intends to make awarding damages a priority.
Elio Lannuti, a senator who is head of the ADUSBEF consumer advocate group, estimates 500,000 families lost tens of billions of euros. He called Conte's meeting "a first symbolic act of respect."