Italy on cusp of populist coalition after parties publish radical joint program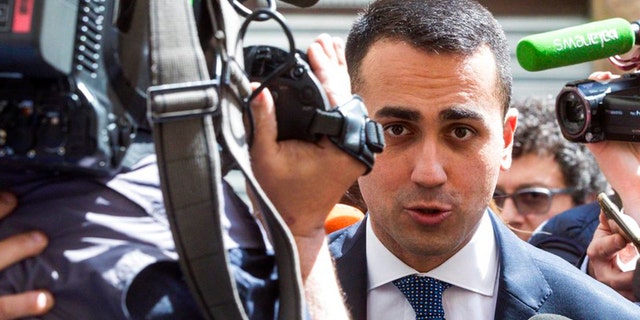 Italy is on the cusp of installing a populist government after the two potential coalition partners published a radical joint program for governing on Friday -- a program that includes slashing taxes, increasing spending and cracking down on "radical Islamic associations"
The anti-establishment Five-Star Movement and the nationalist League have been in coalition talks for over a week to try and break the political deadlock that emerged after the country's March elections.
Five-Star emerged as the party with the biggest vote share, but fell well short of a governing majority -- leading to a scramble for parties to try and form a governing coalition.
The deadlock was broken in part after former premier Silvio Berlusconi, whose Forza Italia party made a pre-election pact with the League, gave the League his blessing this month to pursue a coalition with Five-Star.
But the two parties have significant differences, with Five-Star pushing an anti-establishment line that includes more spending on social services, while League has pushed a more traditional right-wing nationalist line with a particular focus on restricting immigration.
That was present in the ideologically broad set of policies found in the contract. According to Italian news agency ANSA, the contract includes a two-tiered flat tax, a universal basic income and the revision of a 2011 pension reform that raised the retirement age.
La Stampa reports that the tax rates would be reduced to 15 and 20 percent for individuals, while another part of the program includes tools to shut down "radical Islamic associations," including mosques.
"Read this contract," Five-Star leader Luigi Di Maio said, according to La Stampa. "And feel part of this wave of change that is about to break on the hopes of those who wanted everything to remain as it was and feel proud to be Italian today because a new era is about to begin."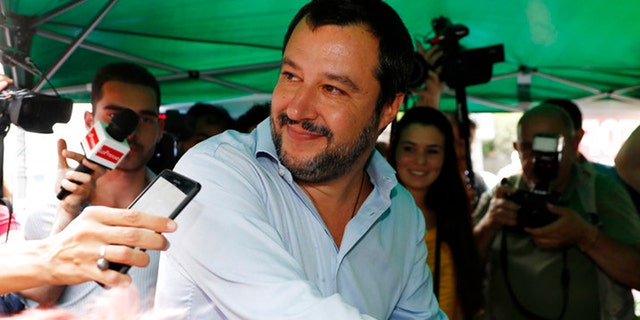 League leader Matteo Salvini hailed the measure as a victory for his party, citing victories he said included restrictions on immigration, the flat tax, the closure of Roma camps, regional autonomy and free nurseries for Italian families.
While immigration, particularly from the Middle East and North Africa, has played a central role in the campaign, Italy's stagnant economy was also a central factor. The radical flat tax measure could revive the nation's economy and employment rate -- but critics have also raised questions as to how the coalition's program can be paid for.
Such a spending plan is likely to include a push to restrict payments to the European Union. Both parties have expressed skepticism about the E.U., and a measure that would see Italy pulled out of the Euro currency was in an initial draft of the contract leaked to reporters -- but later removed.
As for what can be expected, experts suggested that the nationalist-populist coalition will push a broad range of reforms in its first few months.
"Probably there will be tax reform, an attempt to reform pensions, a discussion with Europe about the fiscal compact, and a turning of the screw on migration and security -- a topic dear to the League that wants the Ministry of Interior," Franco Pavoncello, professor of political science at Rome's John Cabot University, told Fox News.
If the program is approved by their respective parties, Salvini and Di Maio will present their program -- along with a candidate for prime minister -- to President Sergio Mattarella on Monday. The two leaders have not yet said who that candidate will be.
Should the coalition be approved, it would mark the latest victory for the continent's nationalist populist movement which has picked up a series of recent wins in countries such as Hungary, Austria and the Czech Republic.