Italy: Funds-short museum burns art in protest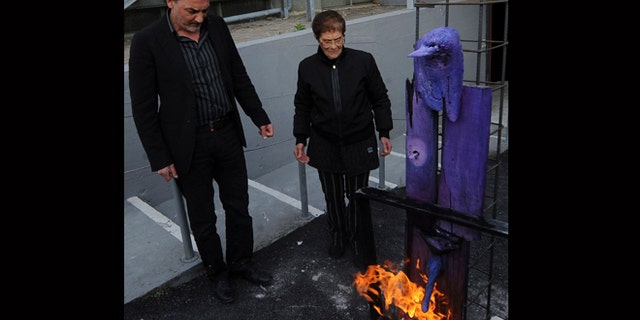 NEWYou can now listen to Fox News articles!
ROME – The director of a contemporary art museum in Italy is burning paintings to protest a shortage of funds.
Antonio Manfredi set aflame Wednesday night a painting by Neapolitan artist Rosaria Matarese outside the Casoria Contemporary Art Museum, which is housed in the basement of a public school in the hinterland of Naples.
A day earlier he burned a painting by a French artist. Both artists had given their consent.
Manfredi had threatened to burn paintings if financial help wasn't promised for the private museum.
Italy's museums have been strapped for funds for decades, but art world officials say the economic crisis has aggravated the plight. Officials of the center-left Democratic Party appealed to the government Wednesday for funds for the museum.