Italian rescue workers rescue three brothers from rubble following earthquake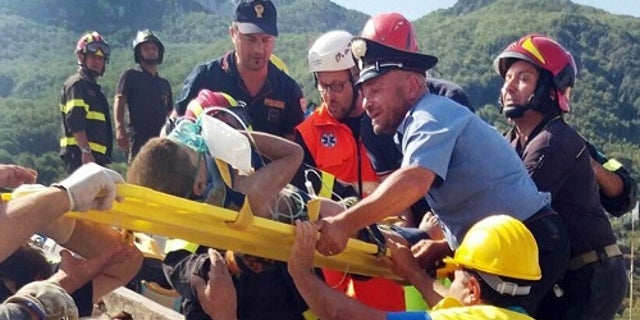 Italian firefighters extracted three young siblings from the rubble of their home early Tuesday following a 4.0-magnitude earthquake on the resort island of Ischia off Naples that killed at least two people.
Firefighters dug with their bare hands to free Ciro, the eldest of the three boys, about two hours after they freed his younger brother, Mattias, and eight hours after they removed 7-month-old brother Pasquale. Firefighters announced the final success with a tweet: "Even Ciro is saved!"
Authorities have not confirmed the ages of Ciro and Mattias. The children's father was rescued earlier, while the mother, who is pregnant, escaped through a window.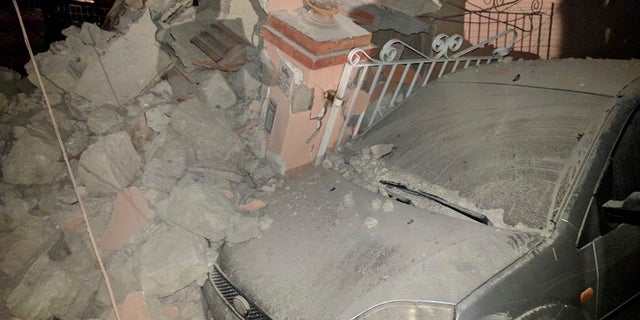 At least two people were killed in the quake that hit Monday night during the height of the tourist season, injuring at least 39 others and leaving 2,600 residents homeless. Among the dead was an elderly woman who was in a church that crumbled in the quake.
The father of Ciro, Mattias and Pasquale told RAI state television the boys were in a bedroom when the quake struck, while he and his wife were elsewhere in the house.
Italian television showed many visitors taking refuge in parks following the quake. Authorities began organizing ferries to bring tourists back to the mainland early Tuesday.
Together with the nearby island of Capri, Ischia is a favorite island getaway for the European jet set, famed in particular for its thermal waters. Casamicciola was the epicenter of an 1883 earthquake that killed more than 2,000 people.
Images from the quake zone show many buildings collapsed into rubble, while others showed signs of structural damage with deep cracks in exterior walls. Cars were overturned.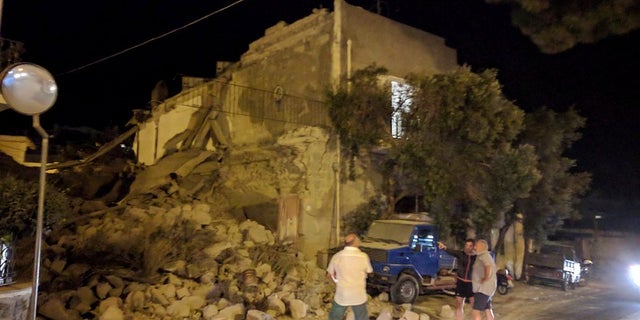 The extent of the damage for a relatively light quake raised questions about the quality of construction on the island in the seismically active area off Naples and the active volcano, and the prevalence of illegally built structures.
Fabrizio Pistolesi, the head of Italy's national architecture advisory board, told SKY that many buildings on the island were built before seismic codes were adopted. He also cited the high incidence of illegal construction on Ischia and generally in the Campagna region that includes both the resort island and Naples.
"We know well that in Campagna, more than 200,000 homes were illegally constructed, we are talking about homes constructed in absolute scorn of seismic norms," he told Sky TG24.
The quake came just two days shy of the one-year anniversary of a powerful 6.2-magnitude earthquake that devastated several towns in central Italy. The quake on Aug. 24, 2016, killed more than 250 people in Amatrice and beyond and set off a months-long series of powerful aftershocks that emptied many towns and hamlets of their people.
The Associated Press contributed to this report.