Italian parents killed in volcanic field trying to rescue their son
An Italian couple died Tuesday while trying to rescue their 11-year-old son from a steamy volcanic field near Naples after the boy entered an off-limits area, investigators said.
Authorities identified the parents as Massimiliano Carrer, 45, and Tiziana Zaramella, 42. Their son was identified only as Lorenzo. The Italian news agency ANSA said the family was from the town of Meolo in northeastern Italy, near Venice, but Zaramella was originally from Turin.
Police said Lorenzo apparently slipped after he breached a fence surrounding the prohibited area at the Solfatara Crater in Pozzuoli.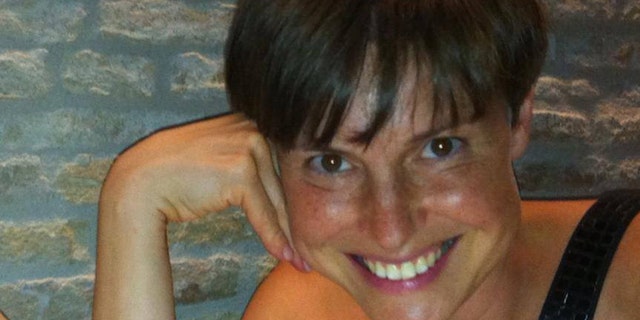 It wasn't immediately clear if the 11-year-old and his parents were overcome by gases or were killed as the result of an explosion of super-heated mud. Heavy rains in recent days may have played a role by creating more openings in the volcanic field's surface.
ANSA's account of the tragedy describes how Massimiliano "was sucked [in]" attempting to free the trapped boy and the same thing happened to Tiziana in turn. The account adds that both were "overwhelmed by the exhalations." An autopsy is pending.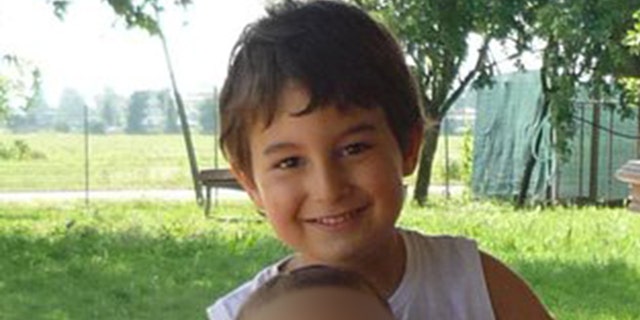 The couple's other son, 7-year-old Alessio, managed to get to safety.
A witness to the incident told la Repubblica newspaper he saw the 7-year-old crying and asking for help.
"I saw a child run crying, I did not think I was facing the worst tragedy of my life, I'm a father, too," Diego Vitagliano said.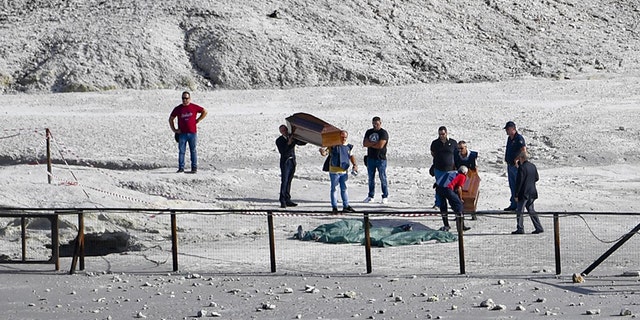 "I've been here for forty years and such an accident has never happened," said Armando Guerriero, the owner of a nearby bar where Alessio was brought. "We tried to calm him, of course he was very shocked."
The surviving child's grandparents were expected to collect him sometime Tuesday.
The crater is located in the Phlegraean Fields, a sprawling constellation of ancient volcanic craters frequented by Italian school children and tourists from around the world. The fields are scorching hot only a few inches below the surface.
Signs around the crater in multiple languages warn of the danger of burning from high soil temperatures and steam up to 320 degrees Fahrenheit. Visitors are told to stay clear of fumaroles, openings in the Earth's crust that emit steam and gases, and not to climb the slopes or breach the fences.
While the Phlegraean Fields are privately run, geologists monitor the area round the clock, checking temperatures and chemically analyzing gases. They have determined that the fields rose by about 12 inches over a decade.

The Associated Press contributed to this report.